Tomorrow, Genshin Impact will receive its awaited Version 1.5. While we wait for its arrival, let's do a quick summary of the upcoming new content.
Playable characters
Eula, the Spindrift Knight from Mondstadt, and Yanfei, Liyue Harbor's legal adviser, are the two confirmed characters for this new version. We haven't seen much from Eula yet, just some of her moves during some of the latest trailers (below). On the other hand, Yanfei received an exclusive video showing her abilities. Plus, there's much information about her personality and background.
Also, Zhongli's banner will return (more about it below).
New bosses
The Cryo Hypostasis, also known as "Daleth", and the Geo-based dragon called Azhdaha are two rivals to fear. You can see more about them and their abilities here.
The Serenitea Pot system
A brand new Housing System is coming for Travelers. Using the Serenitea Pot item, they will be able to create their own homes and decorate them with unique furnishings. This feature will also include a gardening system of some kind in the future.
You can check our guide for the Serenitea Pot system here.
New events and quests
Travelers will be able to participate in many different limited-time events and permanent quest stories. For starters, Zhongli's Story Quest, "Historia Antiqua Chapter: Act II.", requires Adventure Rank 40 and the completion of "Historia Antiqua: Act I - Sal Flore" and "Chapter I: Act IV - We Will Be Reunited".
Another story quest is related to Noelle and Diona. Hangout Events: Series II will be available at Rank 26 and after having completed "Chapter I: Act III - A New Star Approaches" and "Prologue: Act III - Song of the Dragon and Freedom". Plus, all of Noelle's Hangout Event "Act I: Chivalric Training" endings need to be achieved.
Regarding events, the "Gentry of Hermitage" and "Epitome Invocation" events wish will be available. The first one will give Zhongli a huge drop-rate boost, while the latter will do the same with the weapons Summit Shaper and Memory of Dust.
Speaking of limited-time quests, Travelers with Adventure Rank 20 or more can participate in "Energy Amplifier" and "Windtrace". During the first one, players can challenge Places of Interest, Domains and Twisted Realms to obtain Fractured Fruit Data. This item can be exchange for different rewards, such as Primogems, More, character Diona and more. On the other hand, "Windtrace" invite Travelers to play Windtrace at Gygax and earn special coins. Later, they can exchange them for Primogems, an exclusive event card, Mora, and more.
PS5 Version
Also, it's worth mentioning that a day later, on April 28, PS5 users will be able to download the game's enhanced version for that console. It will support 4K resoultion and have faster load times and improved textures.
Below is the latest trailer for Version 1.5: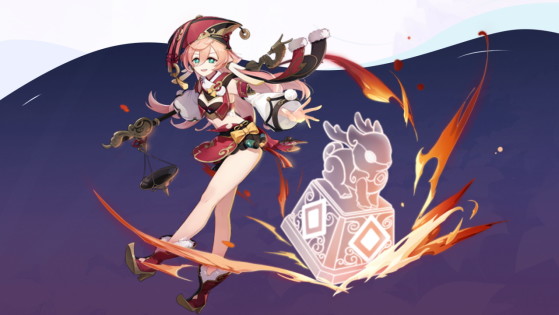 Genshin Impact's new character Yanfei receives a new trailer
Plus more details about her abilities and personality.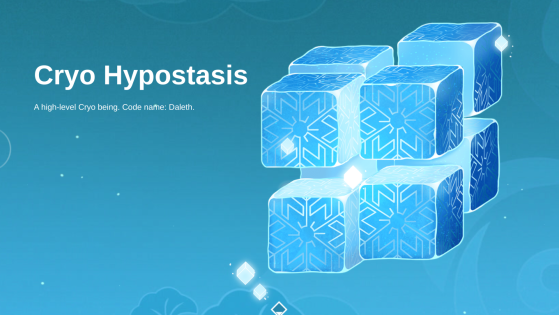 Check out the two new bosses coming to Genshin impact
The Cryo Hypostasis and Azhdaha will be fearsome additions to the Genshin Impact boss roster, which are being added in Version 1.5 in a few days.