The next major update to Genshin Impact from miHoYo could radically change the game, with an all-new region and several new characters added. 
Here's what was revealed during the live broadcast. 
When will Genshin Impact version 2.0 be available?
To start with, it's not Version 1.7 we're getting -- as there's a whole new region, new characters and the next step in the main story, miHoYo has designated this as Version 2.0. 
The Inazumai region will introduce us to Ayaka, Sayu, and Yoimiya, alongside Toma, Raiden and Sara.
This version will be titled "The Immutable Goddess and the Eternal Utopia" and will be available from July 21. 
New Region: Inazuma
Inazuma is the third city-state in the world of Teyvat, and is inspired by Japan. It will be based on the theme of eternity, and will consist of six main islands.
Being a region surrounded by the ocean where lightning is the bread and butter, Inazuma will highlight the Electro element.
During your journey, you will discover the Electro Archon, who is on a quest in search of eternity. This region also marks the arrival of the Electro Traveler and the Electroculus to collect.
Among the indigenous plants are Sakura Bloom and Naku Weed.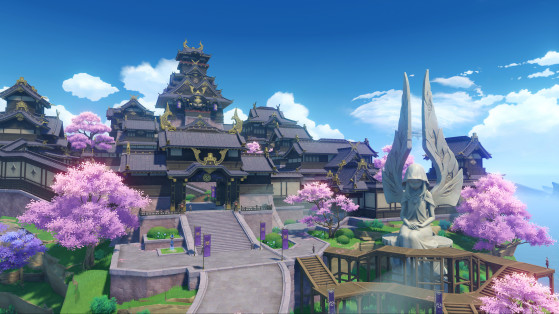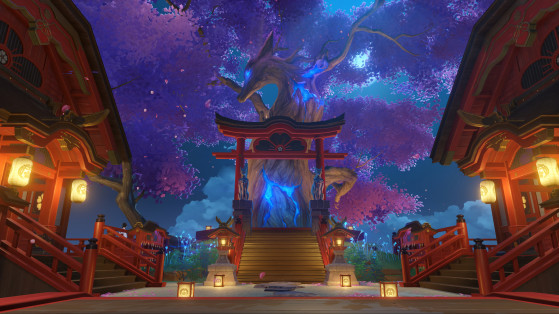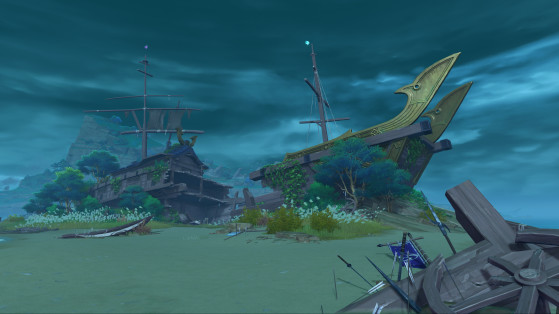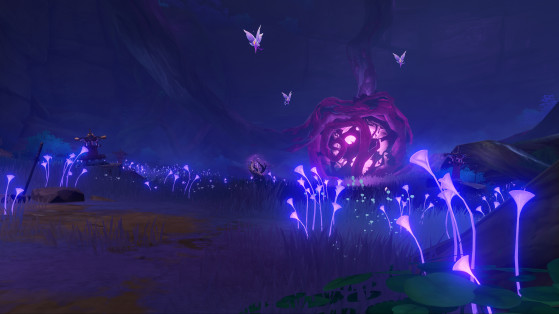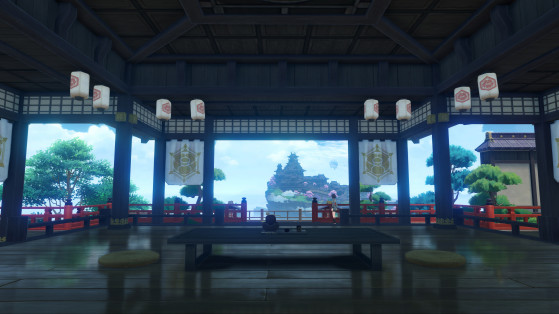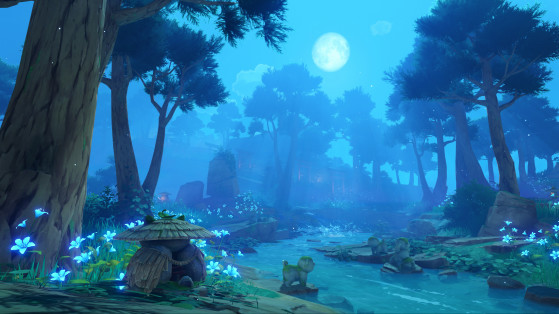 Genshin Impact 2.0: New Characters
Kamisato Ayaka, the Daughter of the Kamisato Clan
Affinity: Cryo
Weapon: Sword
Rarity: 5-star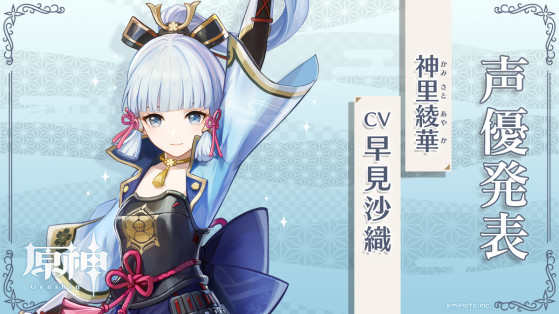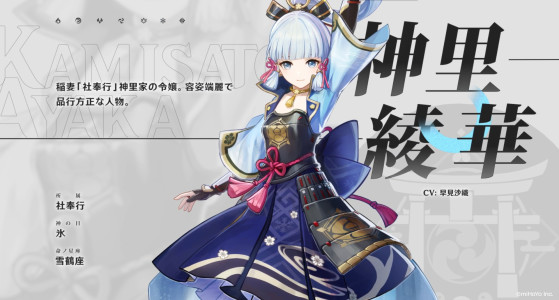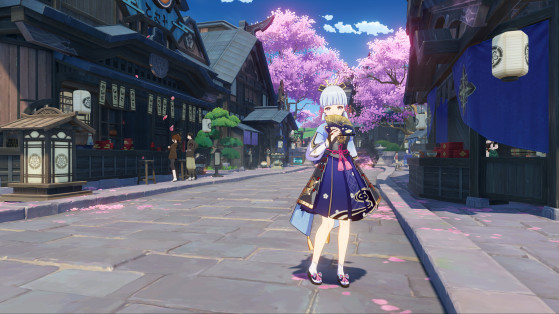 Yoimiya, the Queen of the Summer Festival
Affinity: Pyro
Weapon: Bow
Rarity: 5-star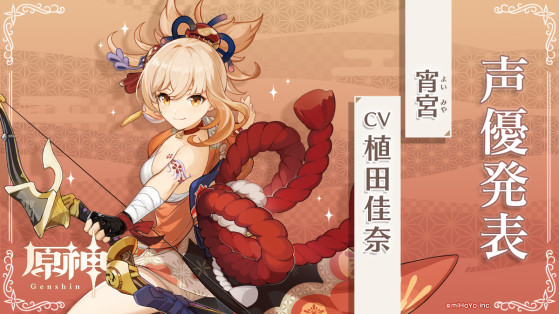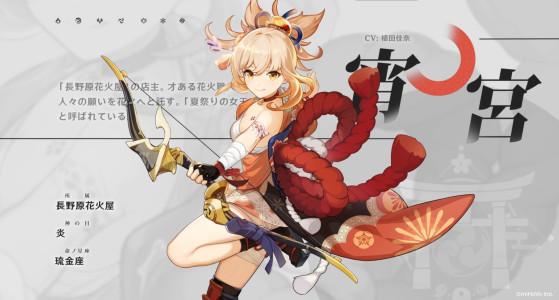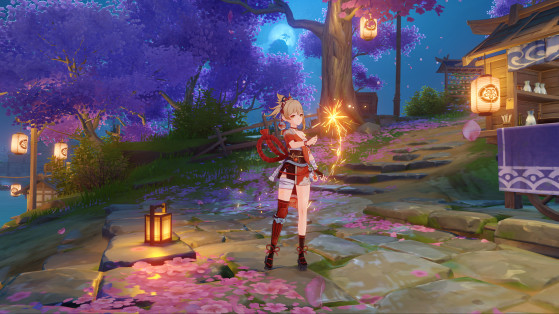 Sayu, the Little Ninja
Affinity: Anemo
Weapon: Claymore
Rarity: 4-star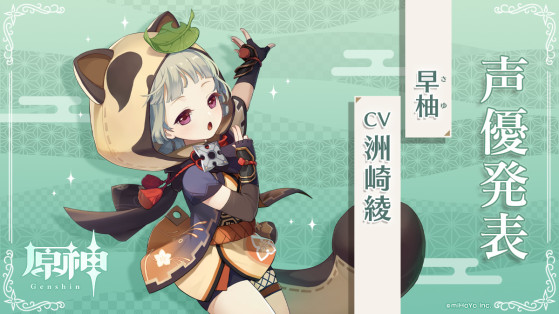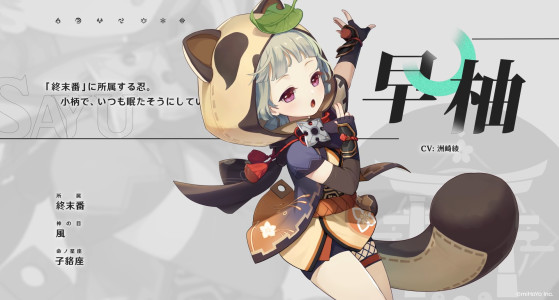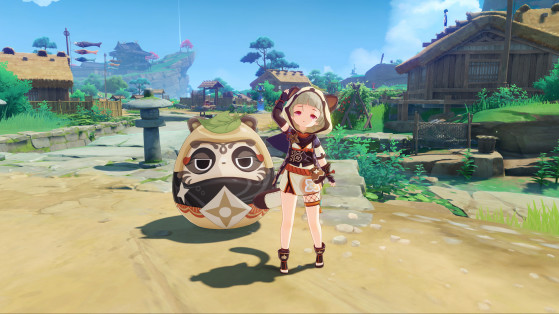 New Characters: Gameplay
During the broadcast, we got a glimpse of the new heroes' playstyles -- check them out on the game's official Twitter account.
Character Banner
The order of the banners in Version 2.0 will prioritize Ayaka's arrival first, followed by Sayu, and then Yoimiya.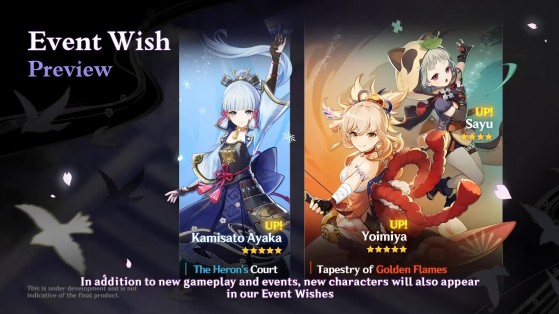 Other Characters
In addition to the three new playable characters, others have been revealed. These will surely enter the story at some point, and some could become playable characters in the future.
Kujou Sara (Electro)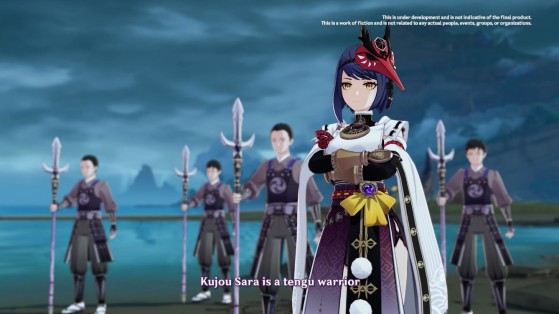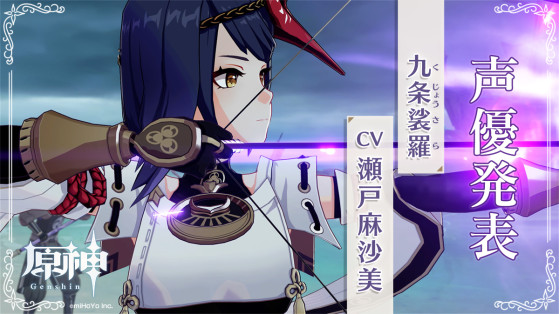 Yae Miko (Electro)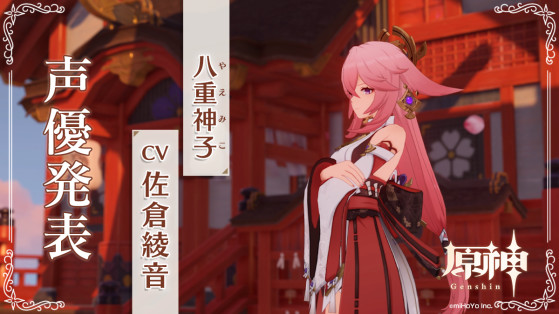 Thoma (Pyro?)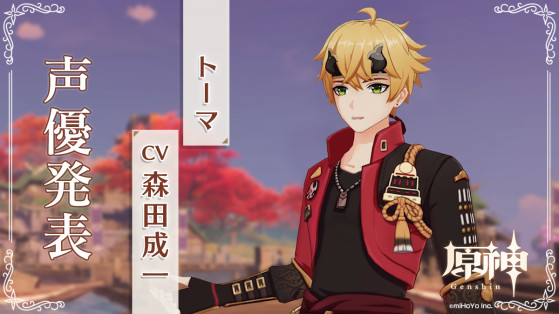 Sangonomiya Kokomi (Hydro)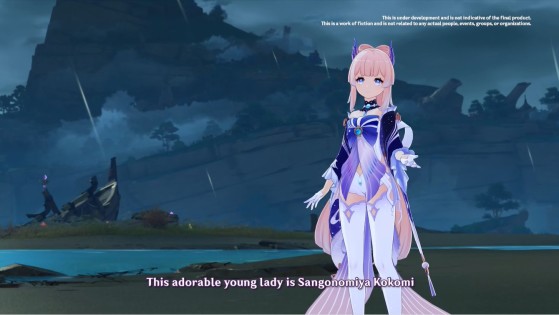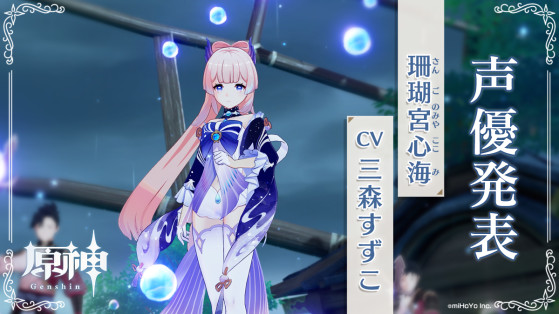 Gorou (Geo or Anemo?)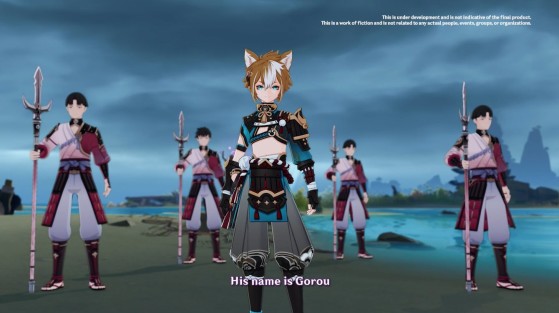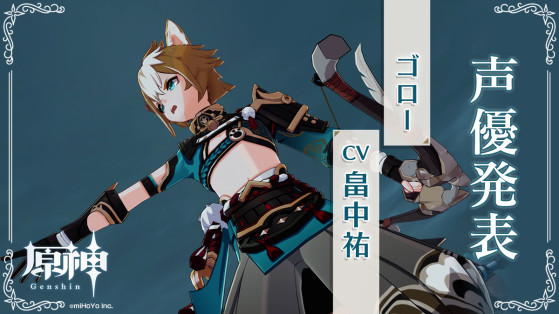 Baal, the Raiden Shogun (Electro Archon)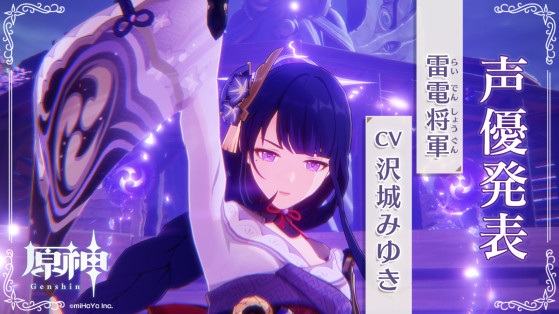 New Weapons
Among the new weapons, we saw the two 5-star weapons that will arrive with the heroes' banners.
There's also a new 4-star weapon set that can be crafted, to coincide with the arrival of the Inazuma region.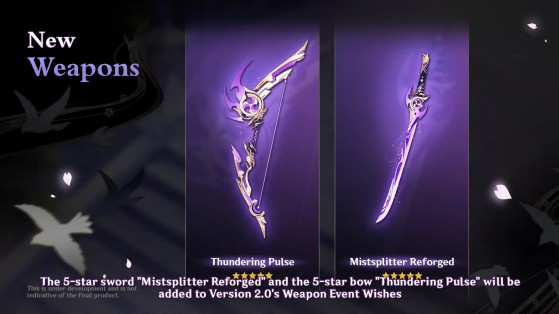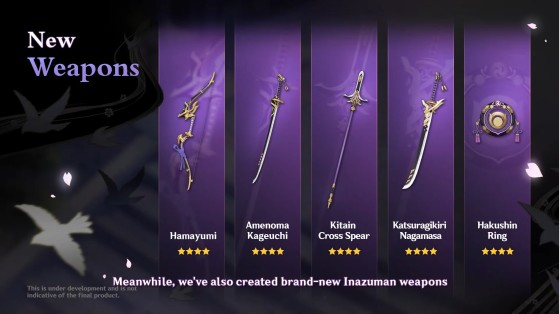 New Artifacts
Two new sets of artifacts will be added.
Emblem of Severed Fate will increase Energy Recharge and Elemental Burst DMG based on your Energy Recharge.
Shimenawa's Reminiscence is a brand new set that increases ATK% and uses Energy to absorb the damage of Normal, Charged and Plunging attacks for 10 seconds.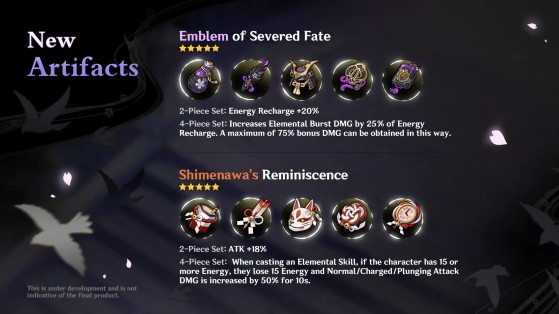 New Events
Among the new events, there will be an event that will give away Beidou for free, as well as other more classic rewards such as Primogems and more. There'll also be an event that will require you to complete challenges at different difficulties, rewarding you with Primogems, weapon enhancement materials, or even hero upgrade materials.
Two other events are planned, one of which offers one of four different coloured Mini Seelies. The other will be a more classic event related to the Ley Line Outcrops, that will allow you to double your rewards by consuming Original Resin up to three times a day.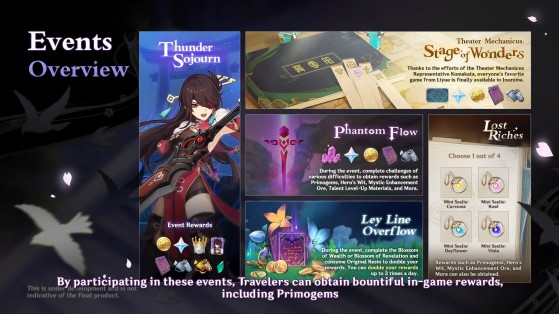 New Monsters
With the arrival of Version 2.0 we'll discover new monsters and bosses, such as the new Pyro Hypostasis or the Perpetual Mechanical Array.
There is also Maguu Kenki, who will relocate to Inazuma. Players can again do battle with him in order to gain valuable materials.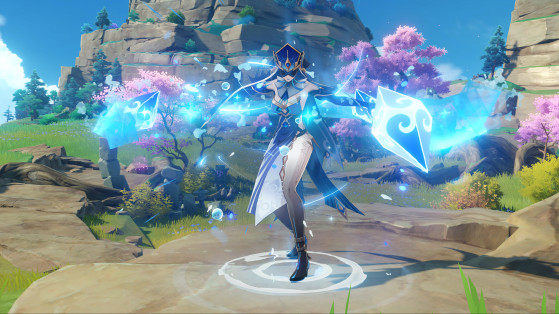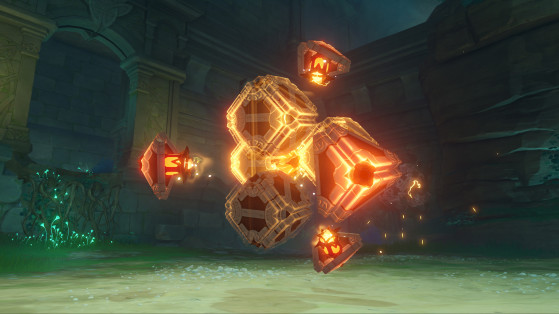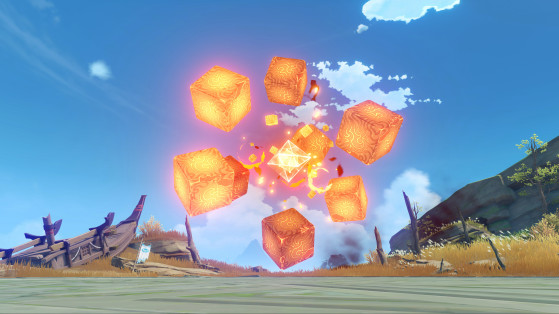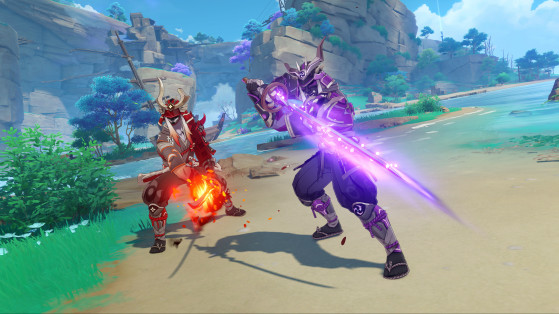 New Creature
Of course, what Japanese-themed region would be complete without the Tanuki? This creature can be found in the wilds of Inazuma.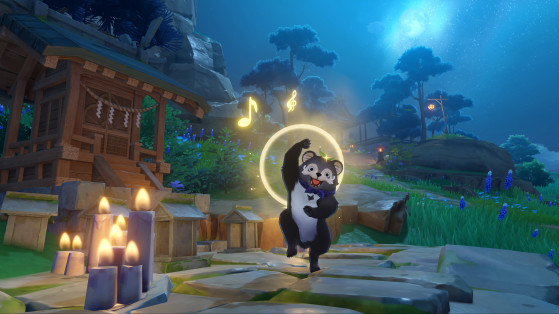 Other Changes & Features
In addition to offering content with missions, the continuation of the story and events, and a new region to explore, there'll be several other additions in Version 2.0. In fact, two highly anticipated features will arrive at the same time as this update.
The first is cross-save between PS4, PS5, and other devices (PC, iOS, and Android). This means players will be able to continue their quest on different platforms, for great convenience. 
The other is a gardening system added to the Serenitea Pot. You'll be able to plant seeds and grow some lovely plants.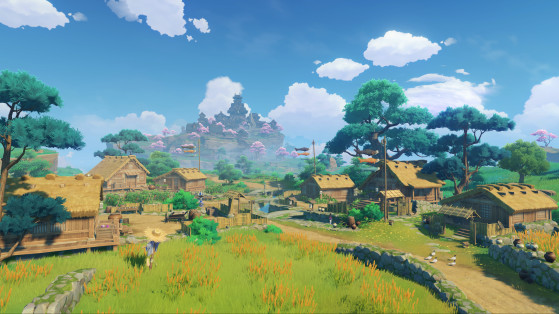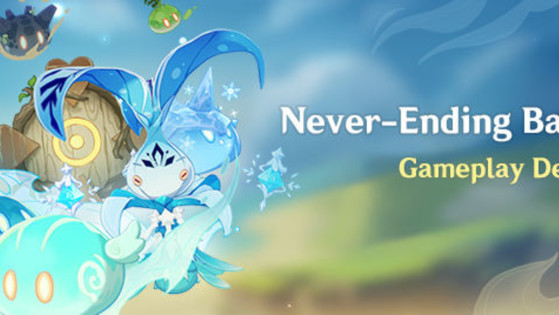 The upcoming event in Genshin Impact will bring hordes of powerful enemies to defeat. Eliminate them before the time limit and earn exclusive rewards.