*Thumbnail is from Call of Duty: WW2
A lot of information is breaking on Twitter about the next Call of Duty. Although Activision is actively fighting to remove these images and keep their surprises, unfortunately the reveal date seems to have been leaked.
According to reports on VGC, the reveal will take place on August 19.
In this latest leak, the long-rumoured Call of Duty: Vanguard name appears to be confirmed, and it details the different editions -- including the rewards available for pre-order, including access to a beta version.
Call of Duty Vanguard will get a beta
If the images leaked by kieez343 in response to a tweet from CharlieIntel are to be believed, one of the rewards for pre-ordering the next Call of Duty is early access to its open beta.
This is not really a new thing, with previous titles in the series also granting the same.
The image seems to confirm the idea that there will be a beta. However, a date has not been given for this, so we will have to wait for an official announcement for more details.
Will there be multiple editions of Vanguard?
According to the leaks, there will be three editions of Call of Duty: Vanguard, with a large number of rewards for players who have pre-ordered.
For example, there are operator skins, weapon blueprints, a weapon pack, double XP tokens, what seems to be an emblem, and finally, a rather special weapon.
At the same time, we can see three new operators: Lucas, Polina, and Wade, all dressed in outfits that seem to match the environment around them.
World War II returns
These images clearly show that WWII will be the main theme of the game -- in particular because of Polina's outfit, which is a variant of that of Russian soldiers in Siberia.
Between this and the Soviet insignia that hung from the Chapkas of 39/45, it's a pretty safe bet regarding the setting.
Additionally, the artwork right behind the rewards features this WWII theme, with period military attire.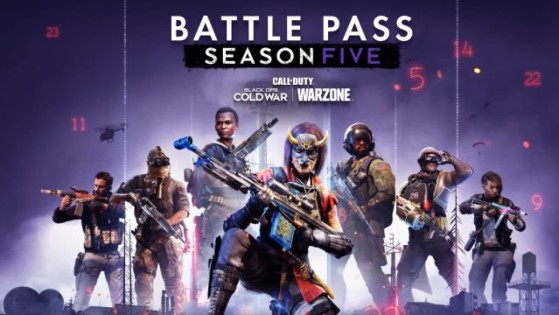 Season 5 of Call of Duty: Warzone and Black Ops Cold War will start tomorrow, August 13, and a trailer has revealed some of what we can unlock through the new battle pass.