If season 2 of Call of Duty: Vanguard had brought an easter egg for the Zombies mode of the FPS, here is that the latter will welcome a new map on the occasion of the launch of season 4: the map of Shi No Numa . However, it seems that this is not the only novelty that will benefit the Zombies, and that's good.
Shi No Numa back in Vanguard Zombies
While Vanguard's Multiplayer should host a well-known WWII map, it is on social networks that the Treyarch studio, which exceptionally takes care of the title's Zombies mode, has indeed announced the arrival of the Shi No map. Numa in Sledgehammer Games' FPS .
According to the developers, the Shi No Numa experience will allow the return of what we could call classic Zombies, with the famous round system where the goal of the players is to survive and survive several waves of zombies. Moreover, although it is Shi No Numa, the map will be offered in a new version with some modifications, but rest assured, the classic trap of the whip and the electroshock defenses will be present.
Other novelties planned for the Zombies
On the other hand, in addition to the arrival of Shi No Numa in Vanguard, the Zombies will also benefit from "a brand new main quest and side quests, a new area to explore, a new quest for a wonderful weapon, remastered easter eggs " and much more.
At the moment, we have two so-called wonderful (or special) weapons at the moment with the laser gun, known as the Ray gun, and the Decimator Shield. For the latter, you must complete certain quests for which you will find the solutions right here, and once you have completed the challenge just once, you can get your hands on this shield in the mystery box.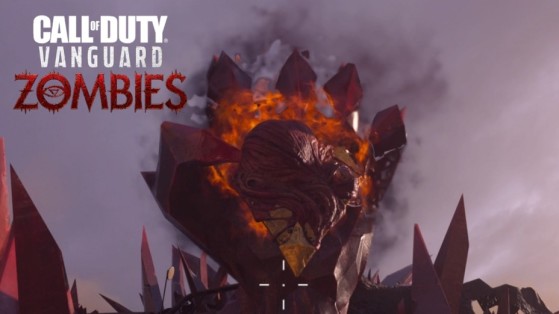 Other projects to come
As a reminder, it seems that Treyarch is currently working on a colossal project that should highlight Call of Duty's Zombies mode. According to the studio, the latter is indeed looking for new talent to achieve " big projects ".
According to several rumors, including statements by Tom Henderson, it could be a standalone totally dedicated to Zombies. However, at the time of writing these lines, we have no idea which characters might be present. Maybe Nikolai, Richtofen, Takeo, Dempsey or even Maxis? Case to follow!
The implementation of Sumeru on Genshin Impact is expected for this summer. And one of the first playable characters to hail from this region might just be Cyno. A little focus on this rather mysterious scholar.