Call of Duty: Vanguard looks to reverse everything we've seen across Black Ops Cold War and, in part, Modern Warfare.
Sledgehammer Games has opted for a survival style in its campaign mode, and for a much more realistic and Battlefield-influenced multiplayer this time out.
With gunplay becoming much more realistic and the arcade style of previous games left by the wayside, players can expect a completely new experience.
From what we have been able to see to date, Vanguard will introduce several new elements inspired by Battlefield. Certain elements on the maps will be breakable, allowing players to create new paths and tactics in battle.
As for gunplay, we are looking at the most different Call of Duty to date, since weapon movement is much more realistic, there is more rolling, more recoil and even impact sounds and looks different.
The range of weapons is as-yet unknown, but there's sure to be variety. Arms featured in previous WW2-themed games should make appearances, such as the MP40, Thompson, and M1 Garand -- classic weapons that will also come to Warzone. 
All in all, there will be 20 multiplayer maps at launch, set across different WW2 staging grounds in Europe, North Africa and the Pacific.
Vanguard also introduces Champion Hill, a brand new game mode.
Advertised as a cross between Gunfight (which also returns) and a battle royale, teams can either solo, as a duo or a trio.
The action will take place across four maps, with progression across each.  The aim is to be the last team standing.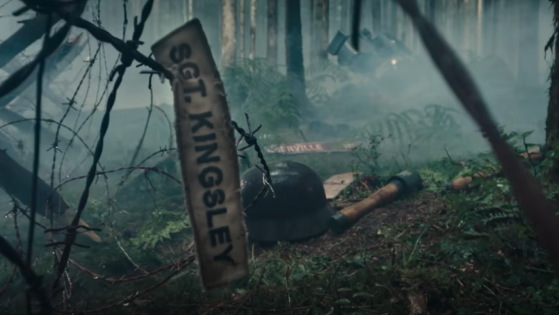 Following several leaks in recent weeks, Call of Duty: Vanguard has finally been given an official reveal.