Returning to the topic of World War II was never going to be easy for Sledgehammer Games, but that's what they are doing with Call of Duty: Vanguard.
In all reality, Vanguard covers WW2 from a perspective similar to that of Battlefield 1, through the points of view of several different characters and different staging grounds -- from North Africa to the Pacific, Europe to Asia.
Sledgehammer is trying to bring us a game that looks at things from alternative points of view, rather than the typical set-pieces usually found in games that cover the war.
They promise a unique, epic adventure yet to be faced in the saga, with signature Call of Duty gameplay.
The main characters are also based on real people from that period, those who were of vital importance. For example, Heinrich Freisinger, head of the Gestapo, features as the story's antagonist, but with a somewhat different name and appearance.
While Sledgehammer wants Vanguard to stick to reality, it also won't be a 1:1 reproduction of events. Instead, the intention is for players to explore the reality of WW2 from fictional points of view.
Comparisons will inevitably be drawn with Hollywood blockbusters, the game being as spectacular as any war film.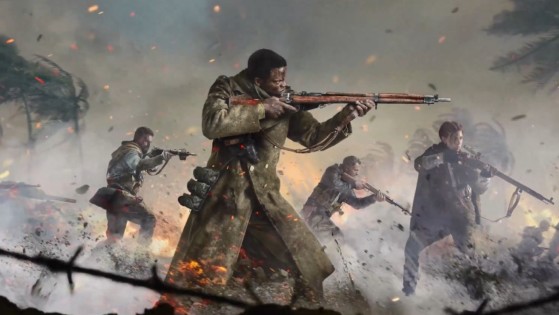 The trickle of news for Call of Duty: Vanguard has concluded with the release of the first trailer for the game -- one that confirms the return to World War II.