The Moogle Treasure Trove is back in Final Fantasy XIV with a brand new edition lasting until the release of Patch 6.1: The Hunt for Scripture. During this new season, players will have to collect a maximum of Irregular Tomestones of Scripture and exchange them for exclusive rewards such as the Euphonious Kamuy Mount.
FFXIV Moogle Treasure Trove Hunt for Scripture Event Period
Players will be able to start the event and collect their first Irregular Tomestones of Scripture starting Monday, March 14, and will have until patch 6.1 release to get everything they needed.
Irregular Tomestones of Scripture can only be obtained during the duration of the event but can still be spent later.
Among the rewards players will be able to get:
Euphonious Kamuy Fife

Modern Aesthetics - Controlled Chaos

Tamamo Headband

MGP tokens

Housing Items

PvP armors
Many mounts from Beast Tribes will also be available.
Everything about FFXIV Endwalker
Endwalker is the new expansion for Final Fantasy XIV, released on December 3rd. We'll do our best to cover all the new stuff and produce any guides you may need during the expansion, you can also take advantage of our many guides on content already available here.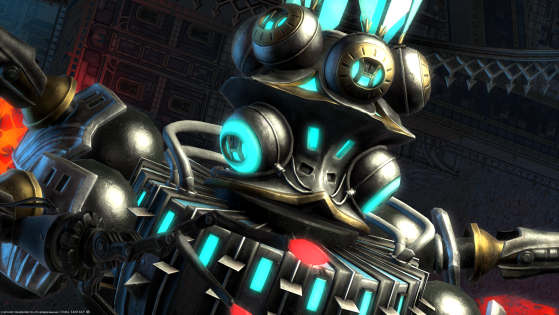 Patch 6.08 Hotfixes maintenance of Final Fantasy XIV is coming very soon and here's everything about the server status and update planning.
The Little Ladies' Day 2022 Event is coming soon in Final Fantasy XIV. Here's everything you need to know about this upcoming event and crown reward.