With the deployment of Patch 9.2.5 of World of Warcraft: Shadowlands, Blizzard has chosen to offer certain players an exceptional offer allowing them to invite several of their friends who have stopped the game more or less recently in exchange for a change of faction free. This offer comes with 30 days of free play for the "new" player and is available until Tuesday, June 21, 2022.
Important: Not all players are eligible for this offer. Only those who have received a specific email have access!
Free services on WoW? You do not dream !
If you are lucky enough to have been among those selected to receive the promotional email below, then you have the possibility of inviting up to 5 of your friends who no longer have an active subscription to World of Warcraft since May 31, 2022 at the latest to join Azeroth again. They then automatically receive 30 days of play for free, and you receive in exchange a change of faction again for free in order to join them in the faction of your choice and be able to play with them. Tremendous !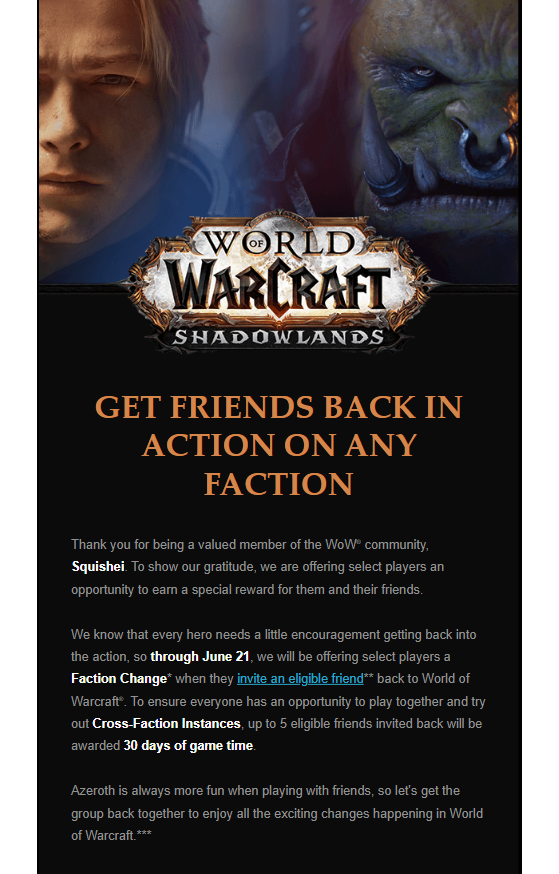 However, it is important to remember certain details that apply despite the free offer regarding faction changes:
When switching factions, you are eligible for all opposing faction races available to your character's class

Regarding the race change, all the races available in your current faction available for your class can be selected

To change race in favor of an allied race, you must have unlocked it beforehand

Please note: To be eligible for end-of-season PvP rewards, you must have won 150 victories in the faction you are in at the end of the season. Take this parameter into account if you are one of the eligible players!

Come on, it's time to repopulate the Alliance! Let's put an end to this absurd Horde invasion from the Legion expansion!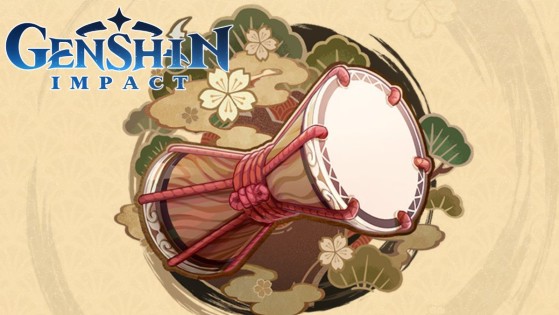 Do you have the rhythm in your skin? This is what we will see with the Glorious Drumalong Festival Event. You'll be able to earn rewards and primo-gems via a musical mini-game.