After some hotly contested choices over the past two weeks, Activision Blizzard's board of directors has been given a new panel of executives to see the company through. This is how Bobby Kotick, the director of Activision Blizzard, once again found himself democratically elected by the shareholders of the firm during the annual meeting dedicated to them this Tuesday, June 21, 2022. A re-election for a period of a year that did not please everyone...
A widely contested re-election
Since the legal case in progress since the summer of 2021 is taking its course (and even getting worse week after week) within Activision Blizzard, the reactions of such a re-election were quick to fuse. The CEO of the company has indeed been widely accused in several cases still under investigation, including his multiple attempts to cover up (or minimize) the case.
Even more recently, the company's management said it was " carefully considering " the New York State Comptroller's request that the firm be held to public account to demonstrate that it is putting considerable effort into preventing and combating harassment and discrimination in the workplace. Because if the request has been approved by the shareholders, the company is not obliged to take it into account or even to respond to it. Its board of directors, on which Bobby Kotick sits, had also advised shareholders upstream not to accept this request, and therefore to vote Against.

In accordance with our ongoing commitments, we will carefully consider the proposal to improve our future disclosures. Activision Blizzard remains deeply committed to a respectful and welcoming workplace for all of its colleagues.
But if the firm is not required to respect this measure, however democratically voted, the founder of the group A Better ABK, Jessica Gonzalez, who has been working for several months already for a healthier work environment at Activision Blizzard King declared in the process that " Employees will make them. "
The fight therefore continues on the side of the employees of Activision Blizzard even though they have recently suffered a new blow: having demanded that an employee sit on the board of directors, this request was declined there again in a democratic way with only 5% of routes For. In the aftermath, the company's executive compensation was approved by 88%, leading some experts to believe that the situation may not be resolved in the near future, with a takeover by Microsoft being the only supposedly viable option considered. for the moment.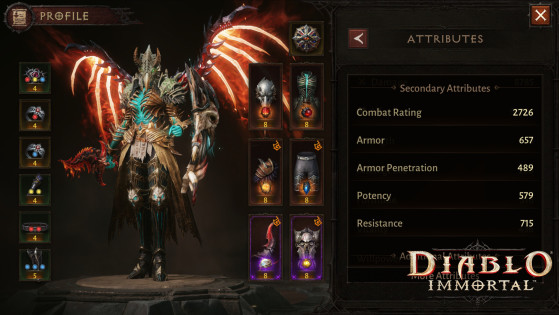 The craziest stories follow one another on Blizzard's P2W MMO, this time it's a clever player who converted his stock of gold coins on World of Warcraft, in exchange for WoW tokens that he converted into the Battle.net wallet, in order to become a whale without paying real money.