Genshin Impact's 3.0 update, adding new characters like Collei or Toghnari but above all the new region of Sumeru which has been long awaited by players, is coming this week and we offer you an overview in order to see what who awaits you.
Genshin Impact Update 3.0 Date, Maintenance, and Compensation
To begin, we will return to the elements that are not related to the content that it will offer, that is to say the date of the update, but also the compensation and the duration of the maintenance.
If you haven't seen the live presentation or read our recap of it, you should know that the 3.0 update will be available on Wednesday, August 24 at 5 a.m. (French time) except in the event that maintenance is prolonged. Moreover, since we are talking about it, the maintenance will last 5 hours and will start at midnight, except if a problem persists of course. As for the compensation, you will be entitled to 60 primo gems per hour , which should therefore be 300 primo gems as usual.
Maintenance date : August 24 from 12:00 a.m. to 5:00 a.m.

Let's now look at the content, starting with the banners or if you prefer, the greetings.
Version 3.0 banners
As you know, each update is separated into two parts and the summon banners are also distributed in the same way. First, we will see those of the first part of version 3.0 then we will briefly return to those that will close the arrival of Sumeru.
For this version 3.0, we will have two character wishes and only one for weapons. The first banner will highlight Collei and Tighnari while the second will highlight Zhongli. Here is the detailed content of each wish:
Tighnari (first banner)

Zhongli (second banner)

collei

Fischl

Diona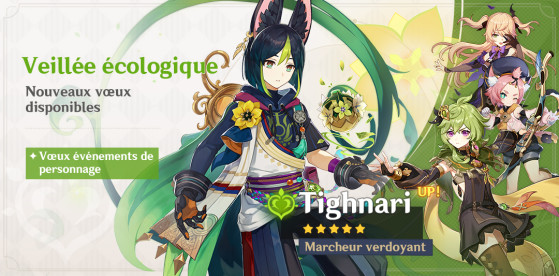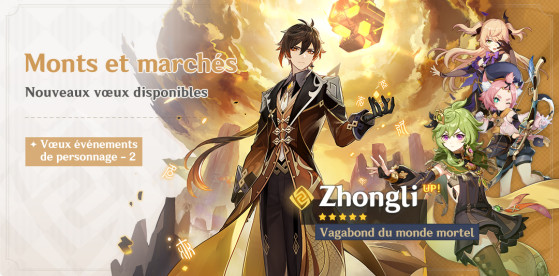 On the one hand, you only have archers if you ever want to make a team based on this weapon, nevertheless, you should know that there is no elemental reaction between Cryo and Dendro elements at present. On the other side, we have Zhongli who can bring some solidity to your team with his shield.
Let's take a look at the weapons that come with these heroes. Unsurprisingly, we will have the right to the bow unveiled during the livestream as well as Zhongli's spear.
The Path of the Hunter (5-Star Bow)

Prismatic Piercer (5-Star Spear)

Last String (4 Star Bow)

Favonius Sword (4-Star One-Handed Sword)

Favonius Code (4 Star Catalyst)

Spear of Favonius (4-star spear)

Clock Sword (4-star two-handed sword)

The 4-star weapons are there to provide you with additional particles except the Clock Sword which will be there to grant you a shield.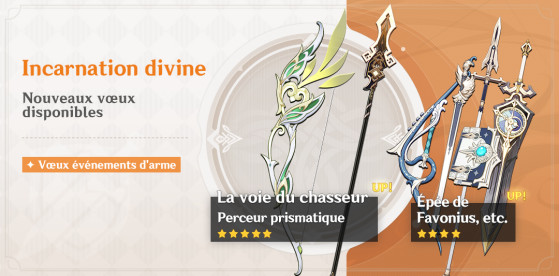 All of the wishes we've seen so far are available for the first half of the update.
Available from August 24 at 5 a.m. to September 9 at 5:59 p.m.

The second part of the update will allow you to discover the character of Dori. It is a 4 star Electro and you can imagine it, but there will be no new 5 stars. It will therefore be necessary to do with the reruns of Ganyu and Kokomi.

Availability of wishes for the second part: from September 9 at 6 p.m. until the end of the 3.0 update
Sumeru, the new region
Although we have talked about it extensively in several articles, the Sumeru region will be added in the game of miHoYo and it is full of new things. Whether monsters, objects or dungeons, you will be served. Here is the list of what's new.
Monsters
Blasted tree

Panaceous Dreadshroom

Aerial Ruins Dragon

Earth Ruins Dragon

Dendro Spectrum

hermits

Fungus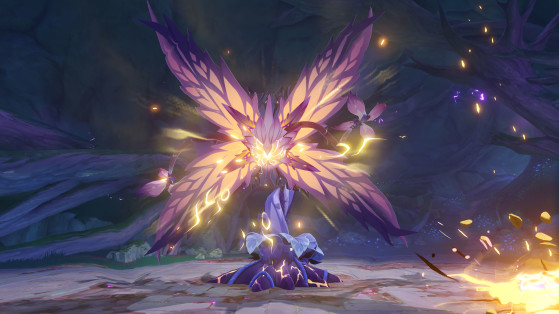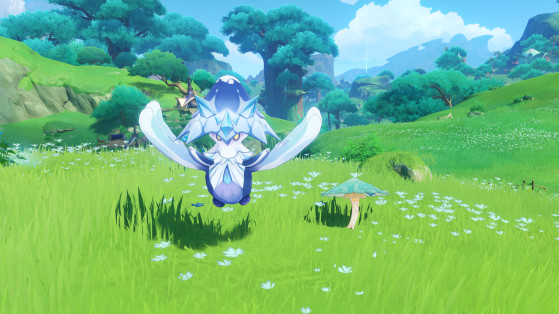 Dungeons
pride tower

tower of ignorance

Enlightenment Tower

valley of darkness

Sun and rain coordinates

Umbrella shadow

fragment of childhood
Arms
The path of the hunter

Trawler

sapwood blade

Moonpiercer

The king's valet

The fruit of accomplishment

Forest Apparatus
Artifacts
golden dream

forest memory
Elementary reactions
Flowering (Hydro+Dendro)

Catalysis (Electro+Dendro)


Update 3.0 Events
It's time to discover the events that will be reserved for you throughout this version.
Sculpture of innocence
The first event will ask you to help the employees of Artisanat Acara by finding them assistants or by helping them find inspiration to make toys. By successfully completing the "Miniatures Scorned" quest, you will be able to recruit Collei to your team. It is also this activity that will allow you to obtain a Crown of Wisdom.
Event Duration : Available for the entirety of Update 3.0

To participate, you must have fulfilled the conditions described below:

AR 20 or more

Have completed the quest "In the Footsteps of the Deity of Wisdom" from Chapter III Act 1

You can also take part through the "Quick Challenge" option if you do not meet the required conditions.

Lost riches
This event will ask you to go on a treasure hunt to obtain various rewards such as primo-gems or even a Fairy who can follow you by equipping it. However, you will need to have reached level 20 to be able to participate.
Event duration : September 2 at 10:00 a.m. to September 19 at 3:59 a.m.
Fayz Trials
In this event, you must use Fayz serum to enter time dilation and find the weak points of your enemies to help him in his research.
Event duration : September 8 at 10 a.m. to September 26 at 3:59 a.m.

To participate, you will need to have done the Prologue Act 3 Archons quest "Song of the Dragon and Freedom" as well as be at Adventure Level 20 or higher.
The new quests in Genshin Impact 3.0
In addition to the events and a new region, you will be able to follow the first two acts of chapter 3 of the adventures of the Traveler as well as the story quest which is linked to Tighnari.


Conditions for accessing the quest of Archons Chapter III - Act 1: "Through the mist and the forests"
AR 35 or higher

Complete the Archons Chapter II - Act 4 quest: "Requiem of the Resonating Depths"
Conditions for accessing the quest of Archons Chapter III - Act 2: "Dawn granting a thousand roses"
AR 35 or higher

Complete the Archons Chapter III - Act 1 quest: "Through the mist and the forests"
Other changes in Update 3.0
In this last part of the patch note, we will come back to the important changes that will take place with this new version.
Decreased the damage dealt by the Sky-Ripping Dragon to players and the Ancient Sky Monarch's attack in the Archon Prologue - Act 3 quest "Song of the Dragon and Freedom"

Reduced the number of platforms collapsing under the effects of the Ancient Sky Monarch's skill "Caelestinum Finale Termini" in the Archon Prologue - Act 3 quest "Song of the Dragon and Freedom", as well as the damage inflicted by these platforms;

Optimized the conditions for Shogun Raiden to enter the "Divine Eyes Hunt" phase and administer divine punishment in the Archons Chapter II - Act 2 quest "Quietude, Sublimation of Shadow"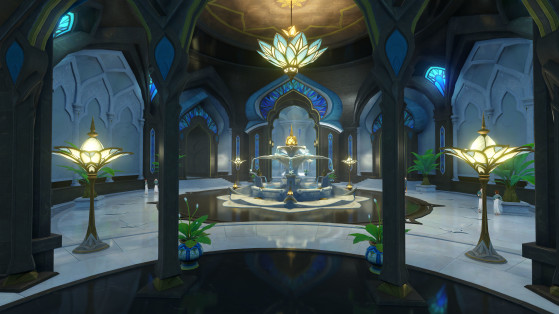 Adjusted Floating Hydro Fungus logic: When hit for the first time by an Electro or Pyro attack, they go into an activated or charred state, depending on the type of elemental attack used

The limit for the number of friends in the friends list is increased to 60 (previously 45)

Added functionality to show the source of 5★ artifacts and navigate to the corresponding dungeon

You can now adjust horizontal and vertical sensitivity respectively in "Camera Sensitivity" and "Camera Sensitivity (Aim Mode)" in "Settings/Controls" on PC, mobile, PS5™ and PS4™.

Added Dendro element resonance effect "Creeper": Increases Elemental Mastery by 50. After triggering a Burn, Stimulate, or Blossom reaction, the Elemental Mastery of all nearby team characters increases by 30 points for 6 seconds. After triggering an Overactivate, Spread, Exuberance, or Burgeoning reaction, the Elemental Mastery of all nearby team characters increases by 20 points for 6 seconds. The duration of these effects is calculated independently.

The resonance of the Hydro element "Saving Water" is now: Reduces duration of Pyro effects by 40% and increases max HP by 25%

The resonance of the Electro element "Mighty Thunder" is now: Reduces the duration of Hydro effects by 40%. Additionally, there is a 100% chance to generate 1 Elemental Particle when Overconduction, Overcharge, Shock, Stim, Overactivate, or Exuberance is triggered (Cooldown: 5 seconds)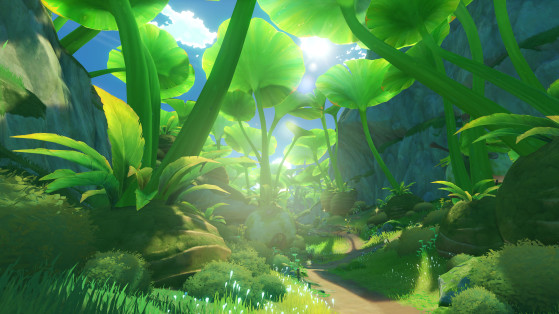 Added nagadus emerald shard to daily mission rewards

Dendro element character elevation materials are now available through Synthesis and Conversion

Added "Dendro Damage Bonus" to Eonothem Cup artifact main attributes (Because of this addition, when you get Eonothem Cup type artifacts, you have less chance to get DEF main attributes %, HP % and ATK %, while that of the other main attributes remains unchanged.)

Added 10 Artifact Sets to "Mystical Offering": Reliquary: Thunder Wrath, Reliquary: Thunder Tamer, Reliquary: Green Huntress Shadow, Reliquary: Cherished Love, Reliquary: Ancient Rock, Reliquary: Inverted Meteor, Reliquary: Witch of Burning Flames, Reliquary: Firewalker, Reliquary: Icebreaker, and Reliquary: Soul of the Deep

Reduced the elemental effects granted by Burn's reaction to the target.

Adjusted the vertical snap area of the snap effect on objects which is now twice that of the horizontal one. The following items are affected by this adjustment: Kaedehara Kazuha, Jean, Sucrose, Traveler (Anemo) and Seeing Hunting Bow.
Source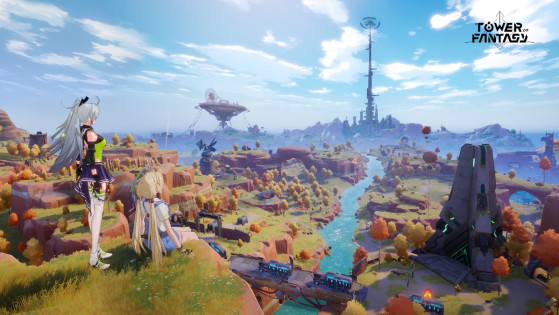 Tower of Fantasy offers a good number of activities to do, that we could lose our minds. Through this guide, we have concocted a small daily routine for you to progress effectively.