As it slowly but surely approaches its second anniversary, Genshin Impact looks like an RPG that has rolled over its head. Dynamic gameplay, quests galore, charismatic characters on the way to becoming famous throughout video game culture... What could miHoyo's flagship title be missing? Since patch 3.0 and exploring the new area of Sumeru, the community has the answer: a decent quest indicator that shows if the location is underground or not .
Because yes, since the beginning of the patch, players have been tearing their hair out on almost every mission in the game. And for good reason: the location cursors do not indicate whether the target location is underground or not. The kind of failing micro-feature that drives an RPG player crazy.
Submarine
What surprises many over the exploration of Sumeru, and the realization of its quests, is that the region is full of underground passages and cellars. We expected walks from branch to branch over the canopy. Lost, we find ourselves in the basement, our nose in the roots. And that's why the controversy is exploding on Reddit right now, about this little indicator of nothing at all. On Sumeru, players are struggling to identify altitudes, and locations where to go.
An "easy" problem to solve
Let it be said: solving this problem, it must be in the ropes of miHoyo. We are talking about a small interface problem, certainly annoying, but which can be corrected quickly, if the editor identifies it as a priority. On Reddit, fans are ironic about the great simplicity of the problem, which can be solved in a snap, with a new design of the indicator.
We cross our fingers so that this defect, so insignificant but at the same time so infuriating, is in the sights of the developers for the next patches 3.1 or 3.2.
For more guides and tips on Genshin Impact, do not hesitate to consult our complete walkthrough of the game with all the character builds, the location of the resources to be collected in the world of Teyvat or the quests for each update.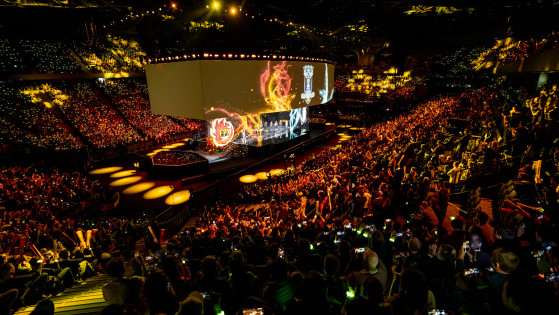 While League of Legends Worlds 2022 kicks off at the end of the month, Riot Games still hasn't revealed the competition's official anthem, but early rumors point to a first name, and not of the least.