Disney Dreamlight Valley is finally released this Tuesday, September 6, 2022 in Early Access on all platforms. The opportunity for players to discover this magical world and restore it by finding lost Disney and Pixar characters. All means are good: whether it's exploring the open world by unlocking the passages of nocturnal thorns thanks to the Dreamlight, or going through the castle and its magic paintings. In short, explorers of this fantastic universe won't get bored with this Gameloft production!
Since its release, the game has been a hit, but many players have noticed some persistent bugs (remember that the game is still in early access) , which for some can be hilarious! Here is our selection of the five funniest bugs on Disney Dreamlight Valley.
Ariel takes a bath… in the earth
Here is a rather disturbing extract. Icon of Disney films, Ariel the Little Mermaid is available on Disney Dreamlight Valley and spends her days swimming from waterhole to waterhole, spending most of her time in the sea facing the enchanted beach. Logically, a mermaid is in the water, but this time players have spotted Ariel in the middle of the land. Unfortunately, the heroine of her own film didn't get any legs, but seemed like swimming in the ground... Weird.
What remains the most comical is the look of consternation that Elsa makes , who attends the disturbing scene. The princess seems to be totally shocked.
Goofy on the move
As his name suggests, Goofy is a rather… energetic character. In Disney Dreamlight Valley, he runs to the four corners of the map in order to run his small business of local products. So we knew that this mythical character from the license was on the move, but not to this extent.
In this excerpt, Goofy is completely buggy and only stops when the player speaks to him. New way of doing sports or total bug?
Be careful when landing
Most of the bugs on Disney Dreamlight Valley are pretty mild but this one is totally violent. While she was quietly digging on the enchanted beach, the player finds herself thrown several meters into the air… before landing as if nothing had happened. All without any expression, and that's surely what makes the sequence so funny.
Kristoff, who witnessed the scene, must be rather surprised. So it would seem that this bug gives the shovel a monumental force , which knocks players into the air. To infinity and beyond !
Anna, are you okay?
Elsa's sister looks a bit…disturbed. As the players talk to Kristoff, Anna suddenly goes totally buggy, giving the illusion that she is dancing. A rather disturbing vision which surely made the player scamper.
Just like Goofy, Anna has been the victim of a movement bug which gives a rather comical result!
Unfriendly dialogues
Most of the Valley characters are totally lovable (we said most because Ursula exists) . While players are used to having only positive in-game interactions, a certain bug can take them from a dream… to a nightmare. This unfortunate incident makes sure to bug the dialogues of certain characters and thus, their answers can be very funny.
Here is a perfect example, coming straight from Reddit user @Jessicat9919 who wanted to take Prince Eric on a getaway and got a rather violent response from him: "Goodbye! Tell me when you want to go on an expedition" . This is called a wind...
Disney Dreamlight Valley players won't have anything to get bored because although some bugs are present in game, these are mostly very light and will make you laugh. In the meantime, Gameloft's video game production remains a real nugget that has not finished revealing itself!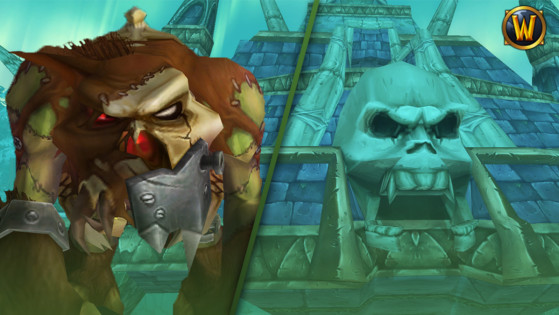 Gluth is the third boss in Naxxramas, the second raid in World of Warcraft's Wrath of the Lich King Classic expansion. Discover in this guide its mechanics as well as the strategy to adopt in order to defeat it.