Officially unveiled in September, the TCG of Genshin Impact, Genius Invokation finally shows us the concrete, with the first official artworks. Besides, Hoyoverse has also communicated a launch window for the game, as it will be available during patch 3.3 .
When will the TCG Genius Invokation be released?
Hoyoverse did not reveal the exact release date of the TCG, but we know that it will appear during patch 3.3. The latter is scheduled for December 7, and we can therefore assume that it will be released on this date, or in phase 2 of the patch, a fortnight later.
The first cards!


A PVE card game?
As a reminder, Genius Invokation will be a permanent game mode included in Genshin Impact. It is not a new license strictly speaking. In recent official tweets, Hoyoverse explains that this TCG will be centered around the PVE experience. Through your Genshin Impact character, you will be able to challenge different Teyvat NPCs. It will of course be possible to challenge friends to duels in PVP, but this is not the feature highlighted for this game. In addition, Hoyoverse specifies that playing in PVP will not be absolutely necessary to collect cards and rewards. through the TCG.
Overview of rules
The dataminer Ubatcha has identified multiple files relating to the rules of the future TCG of Genshin Impact. Here are the outlines, which are obviously to be taken with tweezers as long as the publisher has not formalized anything:
At the start of the game, each player draws 5 cards. Each player can mulligan, then chooses a character from their hand, which will be their active character.

Each round, each player rolls 8 "elemental dice". The players simultaneously play the round, then draw 2 cards.

There will be a ranking system, ranging from 'Beginner' to 'Legend'.

There will be challenges, golden cards.

For the moment, Ubatcha has 220 playing cards, including 25 character cards, from the pool of playable characters on Genshin Impact.
For more guides and tips on Genshin Impact, do not hesitate to consult our complete walkthrough of the game with all the character builds, the location of the resources to be collected in the world of Teyvat or the quests for each update.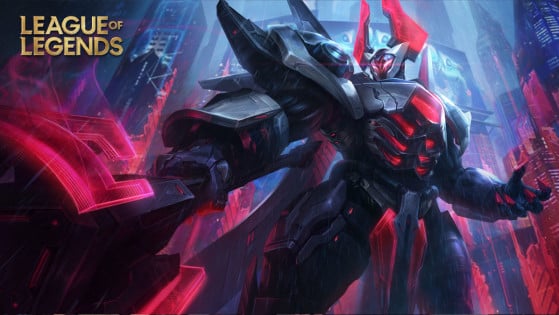 A few days ago, hundreds of League of Legends players spoke out about being unjustly banned from the game. A bug related to the "Hearthsteel" item was pointed out, but in the end the explanation was been found elsewhere.