While Disney Dreamlight Valley has been experiencing major bugs since October 31, during the Halloween update, the developers have finally announced the compensation that players will receive for the loss of time caused.
What exactly is the compensation and when will it be offered?
As a reminder, many players (especially on Nintendo Switch) have suffered the infinite loading screen bug in recent days: when launching the game, it was impossible for them to connect and go further than loading. It was therefore impossible to play and take advantage of the little Halloween event with the candies or simply to progress in the game. The hell lasted several days and although a patch corrected the bug for most players in the middle of the week, it was very long. Some of you may even still be having problems accessing the title.
Anyway, Gameloft has finally announced the compensation that all players will receive in their mailbox:
2500 Moonstones!

to be picked up in your mailbox from Monday, November 7, 2022
A nice compensation in reality when you know that it is the price to pay to obtain La Voie des Étoiles Premium ! If you haven't unlocked the Villains yet, don't hesitate to do so to get exclusive items. Otherwise, you can use them in Season 3, when the Toy Story update comes.
What's next in the program?
Speaking of Toy Story , then, this is the next kingdom that will be added to the game, probably in late November or early December. It will explore Andy's room and bring Buzz Lightyear and Woody back as new Village characters. For more details on this big update, we have summarized everything for you in the article below. Note that the game is still in early access and that other updates are planned before the free-to-play transition (free) in 2023.
Fun fact: Gameloft has revealed the number of candies that have been eaten by Villagers since the Halloween update: over 14 million!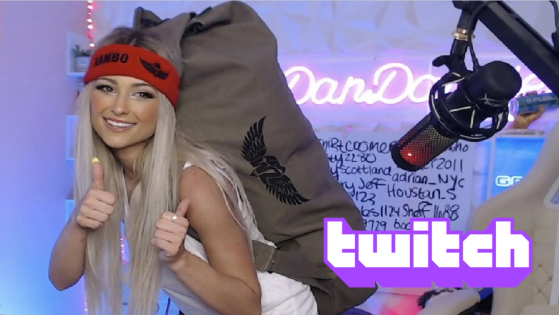 With a seventh ban, this streamer records a new unfortunate record and becomes the English content creator with the most bans on Twitch. Despite everything, his response to the announcement of the ban worried some…