It is well known that the archons are often very powerful in Genshin Impact, although Zhongli had lagged a bit before his rework he is now one of the game changer units, which we very often come across in the teams of the players.
Did Nahida miss the mark or manage to climb into the top of the most profitable units for Mihoyo ?
A new record for the little Archon?
As with every banner addition in Genshin Impact, the best indicator of a character's popularity is by looking at how much the community has spent to obtain it . This time again, the numbers do not lie, Nahida is a titanic success for Mihoyo. The small dendro support managed to take, with Yoimiya in the same banner, the first place in the ranking of the units having generated the most money since the release of the game . The stats shared by GenshinLab identify the revenues generated by the Chinese market on iOS and are a very good indicator, having proven themselves for a long time.
More incredible than its numbers, it is the discrepancy between Nahida's income and that of iconic and highly prized units like Raiden Shogun that shocks. Where Raiden generated $3 million upon release, Nahida generated over $5 million in just one day . Certainly Raiden was alone where Nahida is accompanied by Yoimiya, but it would be surprising if the pyro archer was enough to tip the scales so strongly on her own.
The reasons of this success ?
It is quite logical that Nahida has some success, players are now used to the archons being very strong units and which sometimes strongly change the usual gameplays. However Nahida also arrives just after the appearance of a new element, and is the first character who pushes this dendro mechanic even further. Its support position with strong dendro application is also a very important element in the explanation of its success. We can already imagine many teams integrating it and using it to completely change the game of elementary reactions.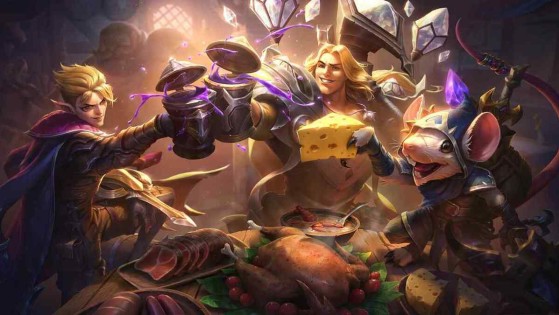 Taric leaves the list of champions with the most days without a skin in League of Legends after approaching 1000 days without a new appearance. The Astro groove theme kills two birds with one stone, since Ornn, close to 700 days, will also have a new cosmetic.