Released on November 9, the PlayStation exclusive from Santa Monica studios seems to seduce players with its breathtaking graphics but also its intrigue around Norse mythology that continues to fascinate budding Kratos... and children. numbers prove it! Although French sales have not yet been revealed, English side God of War Ragnarök did better in a day than its elder in a week.
On the Twitch side this time, the production exploded the scores of the platform with no less than 478,014 simultaneous spectators who watched Kratos and Atreus in their new adventures. These monumental figures make the title the second biggest launch of a PlayStation title on Twitch, just behind The Last of Us: Part II which gathered no less than 508,051 simultaneous viewers. Enough to prove it once and for all: God of War Ragnarök well deserves its place as the Game Awards 2022 Game of the Year nominee.
But as the work of the Santa Monica studios finally pays off, what are their future projects?
A new director for the license?
Of course, it is very likely that the developer teams will continue the adventures of Kratos as the license seems to have international success. As Eric Williams, director on the latest installment, puts it so well, he would be happy to work on God of War games until his retirement.
"I remember talking to someone from another game company, where they were trying to get me out. He was like, 'Do you want to be known as the God of War guy? for the rest of your life?" Was that your big talk to talk me out of it? Because yeah, kind of I do."
Eric Williams, directeur God of War Ragnarök
However, the change of direction seems to be a tradition within the studios. This was particularly the case with Cory Barlog who had led the development of God of War in 2018, before leaving his place to Williams in order to occupy the role of producer on Ragnarök. While a change of director is therefore possible, it is also likely that Williams will interrupt this "tradition". One thing is certain, the Santa Monica studios teams will seriously consider a sequel to the epic Kratos and Atreus.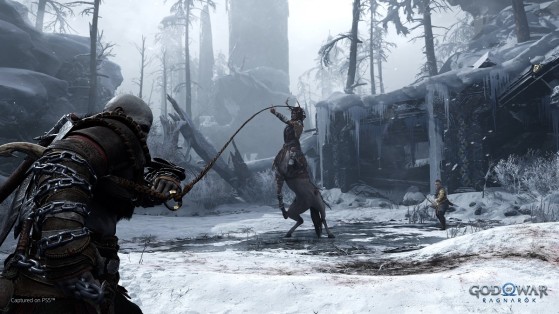 Productions outside of God of War?
The Santa Monica studios have many strings to their bow and it is very likely that they will develop other licenses or create completely new productions. While he had left his place as creative director on God of War Ragnarök, Cory Barlog had mentioned other projects other than the last big release of the company.
"Oh you'd like that huh, for me to drop the news and tell you everything that's going on right now. We're going to do a lot of things, it's very exciting... But there's nothing to I can talk in detail now, mainly because we're still focused on God of War Ragnarök."
Cory Barlog
"A lot of things" are therefore on the program for the Santa Monica studios. In addition to developing games, Santa Monica Studio has an incubation team that has already collaborated with thatgamecompany and Giant Sparrow. The company is also a publisher , with titles like Journey, The Order: 1886, Fat Princess and The Unfinished Swan all released under their name.
One thing is certain, we can't wait to see what the studios have in store for us after the release of God of War Ragnarök , which will undoubtedly mark the history of the industry!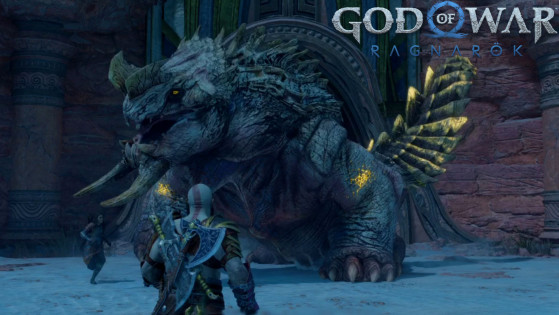 An earth dragon sits behind the locked door to the Forbidden Sands in Alfheim. Here's a written strategy guide with tips and tricks for defeating him on maximum difficulty, as well as a video of the fight in this mode.