It would seem that the rare and enigmatic Pokémon disease, Pokérus , is not available in Pokémon Scarlet and Purple . A feature that players may miss, even if it was very rare in previous games.
The Pokérus
The mysterious Pokémon disease, transmitted by a virus cleverly dubbed the Pokérus, appeared in all Pokémon games with the Second Generation . It could be contracted - very rarely - by wild monsters and then spread through your team, doubling EVs of everyone who was infected.
A very interesting feature for the lucky ones who benefited from it, but which has a priori disappeared in the new opus Pokémon Scarlet and Purple. The disappearance of Pokérus was discovered by Twitter user and dataminer @mattyoukhana_ , who found that the game code showed no indication that the virus was present.
"Pokérus is no longer present in Scarlet and Purple! No assets for Pokérus status icons exist in-game, and they cannot be found on wild Pokémon. After testing with a Pokémon that was given Pokérus of strength, it still gains the usual EV yield (not x2), and Pokérus does not spread." explains Mattyoukhana.
EVs and Auto-Battles
The dataminer also uncovered details about the auto-battle mechanics, which GameFreak describes as follows: "Auto-battles are a new way to fight that can be activated by activating "Let's Go!". This will send a Pokémon to fight wild Pokémon without needing orders from his trainer."
Mattyoukhanna has therefore realized that auto battles, as they are called in English, will not allow you to obtain EVs, but only lower experience points.
"As an addendum, auto-battles via the Let's Go feature yield NO EVs, only reduced Exp gains. In the form of points. Your most optimal means of training EVs will likely be to KO/Capture a ton of Pokemon via Massive Pokemon Appearances, or giving them lots of vitamins." explains the dataminer on Twitter.
Vitamins can still be purchased from the store and will work as they always have when given to a Pokemon.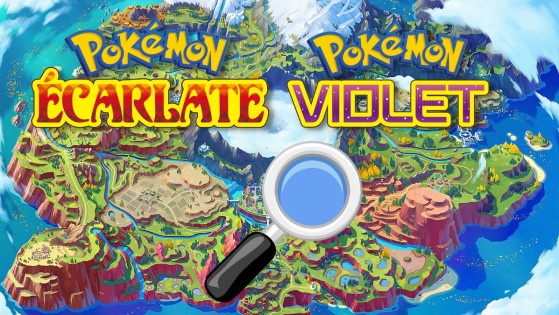 If you are looking for the location of items or specific creatures like Eevee or Théffroi in Pokémon Scarlet and Violet, you can use an interactive map. It also allows you to indicate the position of upgrades and other useful objects in the game.