French NBA player Rudy Gobert has become the latest investor in ReKTGlobal, parent company of Rogue and the London Call of Duty franchise.
In a press release on October 2nd, co-founder of ReKTGlobal Amish Shah, had this to say regarding the news:
"Rudy's a phenomenal fit for ReKTGlobal. A passionate and longtime gamer, Rudy also brings a strong business acumen and fresh ideas to the table. As he's been wanting to invest in esports and get more involved in the gaming industry, we are honored that he selected ReKTGlobal to partner with, and we are excited to have him on board as our first traditional professional sports athlete."
The Utah Jazz player expressed his excitement surrounding the new investment:
"My passion for gaming is well-known among both the Utah Jazz and my team in France. I've wanted to invest in and get more involved in esports for a while, and I'm really excited to make history with the ReKTGlobal family. For years now, I've used gaming to unwind and relax during the season. It's also how I manage to keep up with my friends when I'm on the road. I'm especially looking forward to playing with the new Call of Duty franchise team before they begin competing next year."
The London Call of Duty franchise was the first franchise to confirm its starting roster ahead of the start of the new Call of Duty League (CDL) which is set to begin in 2020.
Rhys "Rated" Price, Jordan "Jurd" Crowley, Dylan Henderson, Bradley "Wuskin" Marshall and twin brother Matty "Skrapz" Marshall will be competing for London as the starting line-up, with their substitutes yet to be confirmed.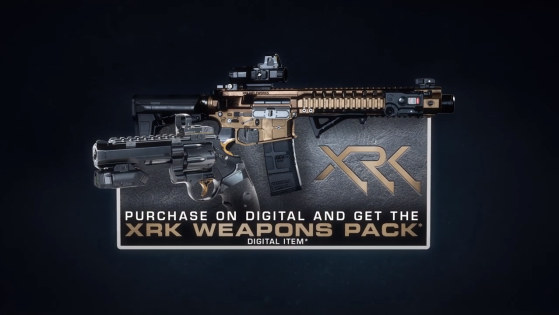 All players who have pre-ordered Modern Warfare will receive a bonus XRK weapon pack with a handgun and an AR!
Show more