With less than a week to go until the official launch of BlizzCon 2019, there's news on the upcoming World of Warcraft expansion. 
An image revealing the existence of T-shirts and limited edition prints with the image of World of Warcraft: Shadowlands, an expansion alleged to take place in the Dark Lands, was published on the Blizzard Store.
Update October 28: The image was unveiled on the Blizzard Store before being quickly removed.

One question is: Why would Bolvar have blue eyes, when he is supposed to have orange ones?
The credibility of this leak is diminished because of this simple detail, but Blizzard's lore u-turns are well known in the WoW community. It would not be surprising if he finally finds himself with blue eyes, for a reason we will discover later.
Also note that "Limit one per guest" is shown under the article, entitled "WoW: Shadowlands Fine Art Print." 
Could this be a print similar to those recently offered by Blizzard with the effigy of Queen Azshara, that only a lucky few attending the Anaheim Convention Center on November 1-2 could get?
If the leak is true, then the hype has just gone up a notch in our heads. If not, the authors of this image should be commended for their impressive graphic design skills!
Note: A second leak has been posted on the WeakAuras Twitter account . Although not very believable in our eyes, it deserves a second glance since one can see the alleged logo for WoW: Shadowlands, as well as what seems to be a piece of artwork.
But who are the Kyriani ? And why would Blizzard use a term as unattractive as 'abilities' to emphasize its content? 
Not to mention the image is reminiscent of a hand-made design, rather than artwork like we are used to seeing. Be that as it may, it's up to you to make up your own mind on the matter!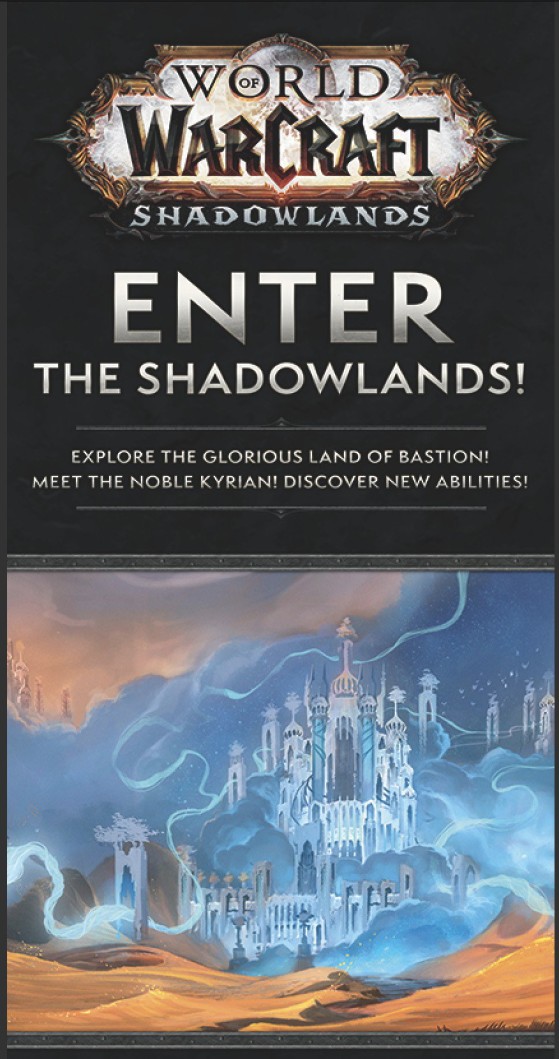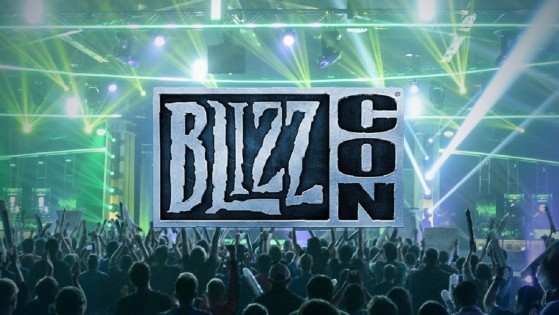 blizzcon
When is BlizzCon 2019? Well, it begins on November 1 at the Anaheim Convention Center — and the full schedule has just been unveiled. Here you can find all information about the conference for each game. Will we see Diablo 4 and Overwatch 2?