Fruits are common items that grow from fruit trees that you can plant or find on your island. You may as well eat them to get your strength back or sell them to earn some bells. In this article, we will list all the fruits available in Animal Crossing: New Horizons, how to get them, and how much you can sell them for.
How to get fruit?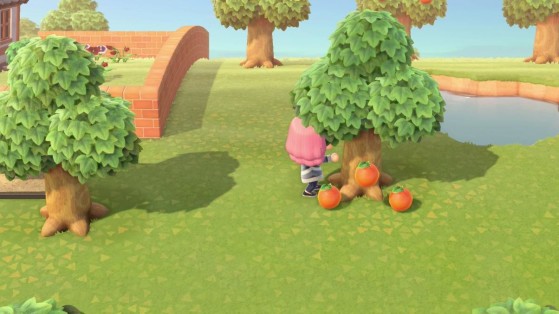 Harvesting fruit is relatively simple! All you have to do is plant a fruit in the ground and after a few days a fruit tree will appear. For coconut trees, you will have to plant your coconut on the beach one square away from the water, otherwise it will drown!
These trees will provide you with three fruits every three days. All you have to do is shake the tree and then harvest the fruits that have fallen on the ground.
In this new game, it's also possible to dig up trees entirely in order to replant them where you want. To do this, simply eat a piece of fruit — to have strength — and take out your shovel. The tree will automatically be placed in your inventory.
Fruit prices
Here's the selling price of the fruit:
Price of a starting fruit: 100 bells
Price of other fruits: 500 bells
Coconut: 250 bells
The starting fruit is the one and only fruit you will find on your island. The other fruits are those that will come from your friends or from another island when you discover the other islands.
The complete list of fruits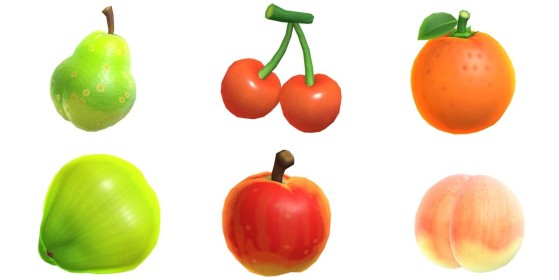 There are six varieties of fruit in New Horizons :
Apple

Cherry

Orange

Pear

Peach

Coconut
There may be more via game updates and events, but these are the only fruits we've managed to get so far. Feel free to comment if you've seen others!