Your adventure has just begun on Animal Crossing New Horizons and you'd like to take advantage of the multiplayer features? Don't panic, we'll tell you how it works in this guide! First of all, make sure you've completed the game's introduction so that the airport is open on your island.
Playing on the same console
Large family, couple, friends, brother and sister... You only have one console? It is still possible to play with several people on the same Nintendo Switch. Here are a few steps to follow so that each of your loved ones can enjoy it:
Create a user account on the Nintendo Switch for each person who wants to set up on your island.

When you start the game, select the user account of the person of your choice so that they can start their own adventure on Animal Crossing. They will then be able to have their own house and do almost the same things as you, except that they won't be able to influence the main scenario.

Once the person or people are settled on your island, you can start enjoying the multiplayer experience.

Launch the game and via your Nookphone, select the "Call an inhabitant" application. This will automatically unlock when another person settles on the island.

You will then be able to select the people you want to bring to your game: the players will see each other on the same screen and everyone can have a Joy-Con (if you only have one pair of Joy-con you can only play with two for example).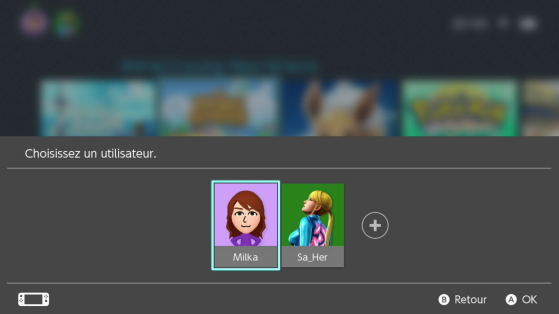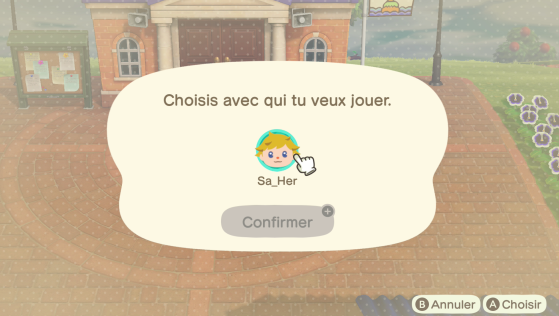 Visiting another player's island
Whether online (requires a Nintendo Switch Online subscription) or locally, you can visit another player's island. There are two options:
You have the player's Dodo Code, so you can give it to Morris and he'll send you there.

One of your friends has opened his doors to everyone and you just have to select him from the list.
To access this feature, simply go to the airport and tell Orville "I want to travel".
When you first ask Orville to travel to another player's island or open your doors, he will give you the Best Friends application on your Nookphone. This application allows you to view his list of friends and chat with them. Best friends have more rights than friends and can do just about anything on your island.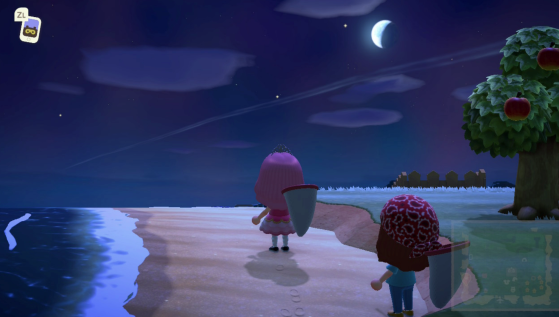 Invite a player to your island
You can bring up to 7 players to your island. To do this, simply select "Receive Visitors" from Orville at the airport. Again, you can choose to open your doors to everyone or restrict access to your best friends only or to players with your Dodo Code.