The Battle Pass is a way to allow free to play games to have a little healthier economy than by summoning things in a completely random way. Since the rise of Fortnite, the process has become widespread. Whether on Epic Seven, Seven Deadly Sins Grand Cross or COD Warzone, we find the battle pass under different names of course but the operation remains the same.
To take advantage of it, you have to play and often accomplish specific missions to increase the level of the pass. As you level up, you can get more or less rare rewards depending on your pass type.
In general, there are two types of battle pass.
The first which will be completely free with basic rewards.
The second, which is an improved version of the first by adding rewards and challenges for money.
If we are talking about this today, it's because this system also exists in Genshin Impact.
The Battle Pass in Genshin Impact
How to unlock it
First of all, to unlock it, you will have to play a long enough time to reach Adventurer Rank 20. Once this level is reached, you can take advantage of this new menu located in your shortcut wheel.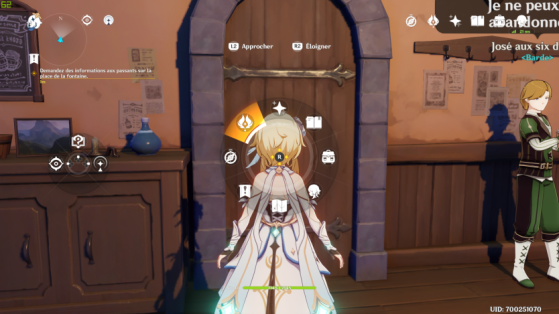 How many levels does it contain?
The Genshin Impact Battle Pass will contain a total of 50 Tiers with rewards at each level.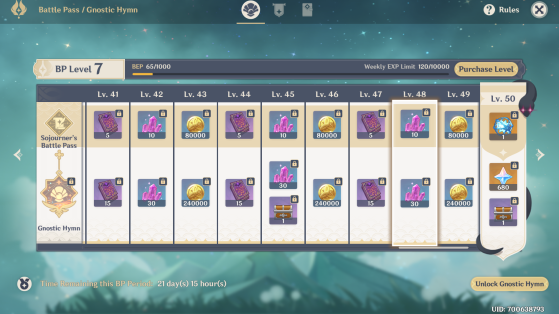 Do we have to pay?
You will surely have noticed it, but rewards are blocked in the Battle Pass and as with all systems of this kind, there is a paid upgraded version. In Genshin Impact, there is indeed this upgraded version. It will cost you the sum of $10.99. Of course, a premium version giving you 10 pass levels directly is also available for $21.99.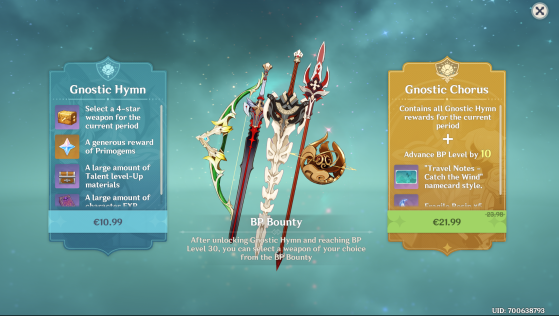 How to increase the levels?
To increase your level, you will have to do missions or rather quests of different types.
First of all, you will have daily quests which will be offered to you every day.
Then, it will be weekly quests then monthly.
Here is an example of quests that can be offered by the game.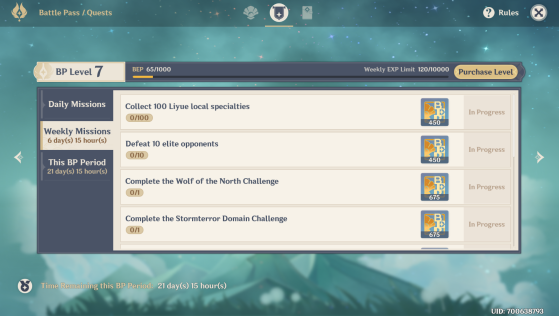 The rewards
Regarding the rewards, you will find materials to strengthen your weapons and your characters, but not only, since you can get coins used to summon. A BP chest is available at level 30 allowing you to choose a 4* weapon from those below. In no case will you get a character as a reward.
The Black Sword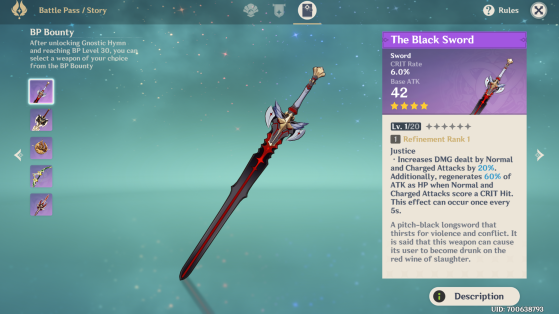 Serpent Spine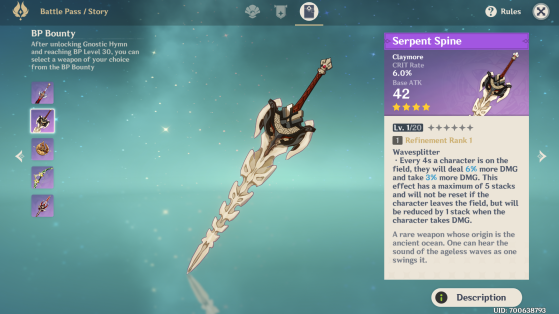 Solar Pearl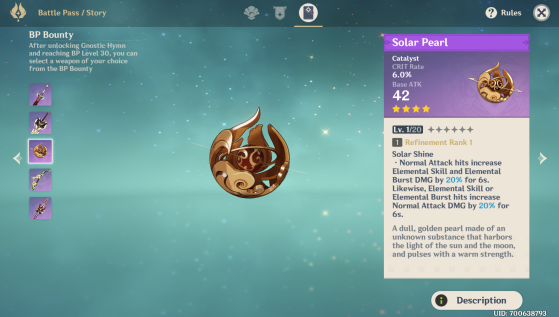 The Viridescent Hunt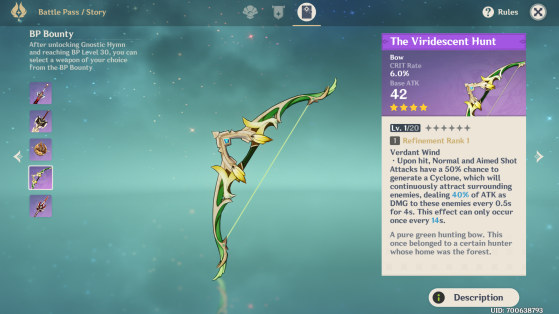 Deathmatch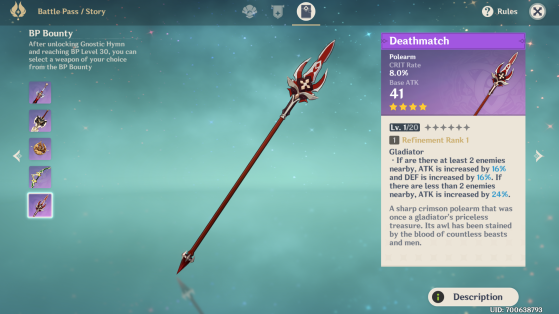 As a reminder, Genshin Impact is available on PS4, PC, iOS Android and is still under development on Nintendo Switch.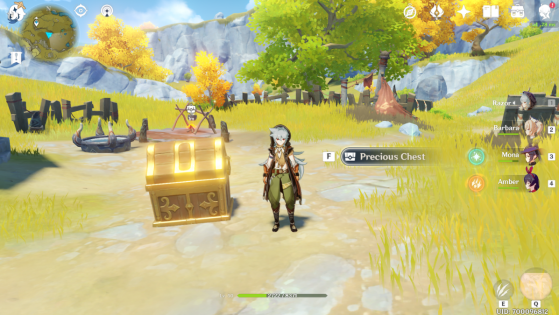 For the past few days, a question has often come up in the Genshin Impact community: do chests respawn once we have searched them? The answer is both yes and no. It's not that easy to navigate, so let's analyze what we know.
Original content by Donovan"ZeroAk" Plault.