The Sciropescire region in Assassin's Creed Valhalla features Ceolbert and Ivar — two of the most significant characters in the game's plot. During this scenario in the middle of the Breton conflict, you'll have to collaborate again with Ivar.
Unfortunately this one seems moderately inclined to take your opinion into account...
Bloody Path to Peace
You've probably already noticed that Ivar is more of a freak, and that's precisely what's going to happen this time. No matter what choice you make about how to attack your opponent, Ivar will find a way to step forward and launch the assault — in his own way.
For those who are already further along in the Sciropescire story line, we can also confirm that this doesn't affect further events.
Original content by Bastien "Lloyd" Dubosq-Luyer.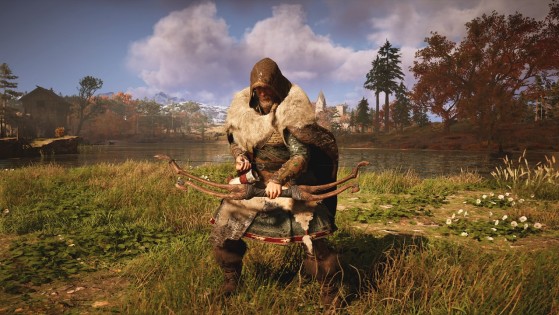 Cross the forests of Ledecestrescire and Grantebridgescire in search of the Huntsman Armor Set in Assassin's Creed Valhalla.