Suthsexe hides another treasure in his region. Considered as an Artifact in Assassin's Creed Valhalla, you first have to find the treasure map before you start hunting for the chest. In this guide, you are given the position of the treasure map and the accompanying treasure. Of course, we also unveil the reward for this hunt.
Location of the treasure map
The treasure map can be found in the Witch's House which is west of Gildefort. It will be necessary to detonate the poison which floats in the air to be able to enter the lair without too much risk. The artifact will be placed on the table.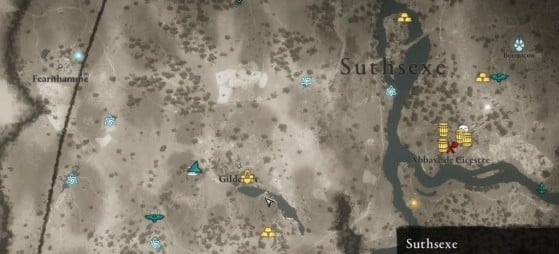 Location of the treasure
Located east of Cicestre Abbey, you can find on the map the shape of a man holding (or holding) two pikes. The treasure will be buried on this form, close to the heart.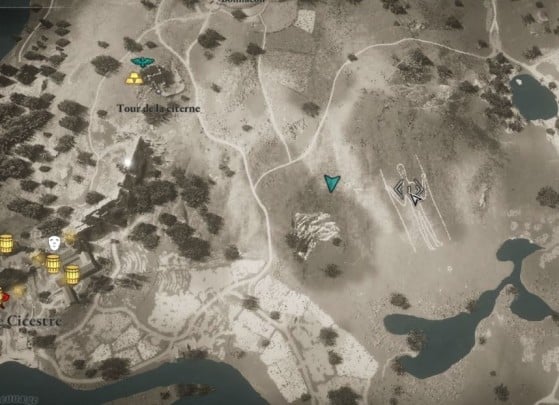 The reward
The treasure for this treasure hunt is a tattoo that you can then do at Ravensthorpe in the tattoo shop.
Original content by Camille"Effylia" Bouin.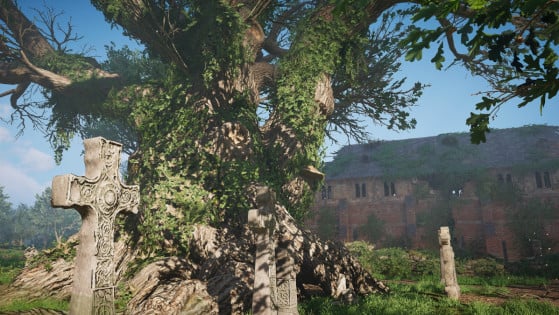 Artifacts are collectibles or consumables such as tattoos or treasure maps scattered all over the map. In this Assassin's Creed Valhalla guide, you're given the location of the first treasure present in Suthsexe.