Very quickly in Cyberpunk 2077, the player gets to know Misty. She is the owner of Misty's Esoterica, a new-age boutique that serves as a legal front for the laboratory of Doctor Viktor, the latter being a specialist in the placement of cybernetic implants.
The chara-designers of CD Projekt red have decided to pay tribute to the film Blade Runner by giving Misty the appearance of Pris played by Daryl Hannah, an android specializing in joy.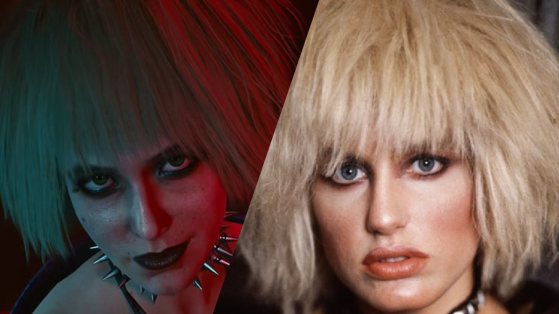 The little guys from CD Projekt Red have even pushed the envelope to reproduce the sublime final scene of the film. In it, the replicant Roy played by Rutger Hauer declaims in pouring rain his last monologue in front of Rick Deckard / Harrison Ford just before dying:
I've seen things you people wouldn't believe... Attack ships on fire off the shoulder of Orion... I watched C-beams glitter in the dark near the Tannhäuser Gate... All those moments will be lost in time, like... tears in rain. Time to die.
I saw so much that you humans could not imagine... Warships on fire, rising from Orion's shoulder... I saw C-rays shining in the darkness, close of the Tannhäuser Gate... All these moments will be lost in time... like... tears in the rain... It's time to die.*
To experience this easter egg, head to the Advocet Hotel in Vista Del Rey. Take the elevator and go up to the roof. At the end of the path, you'll find a half-naked man sitting down holding a white pigeon, reproducing the scene from the movie.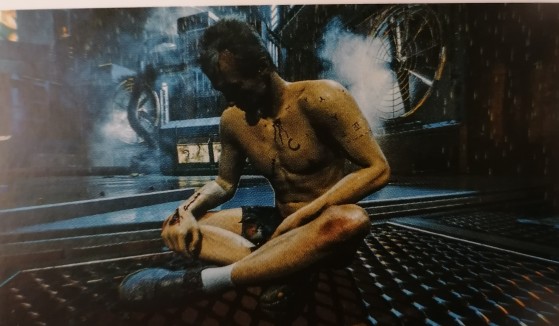 Original content by Irezumi.