CD Projekt Red likes its date-centric quests, as we saw in The Witcher 3. It's the same in Cyberpunk 2077, although it's probably not with the person you were hoping for, since it's is Johnny's old flame: Snape.
Blistering Love: unlock the date with Rogue
This mission has some prerequisites, you must have completed the " Chippin' in " mission, and have strengthened your ties with Johnny . This involves accepting his requests, and not responding to him aggressively all the time. At the end of "Chippin' in", agree to call Snape on the phone.
Be aware that this is a very important secondary mission, since it gives access to two additional endings. You will have to go through it to discover them all.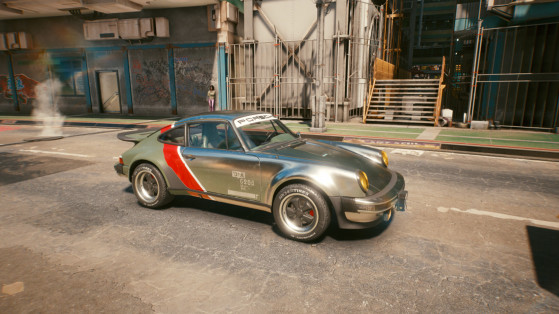 Bug and solution
Some players encountered an unexpected obstacle, with their car disappearing when picking up Rogue from Afterlife. It is then impossible to recall it, which blocks the rest. The solution is simple, and also quite comical, it is absolutely necessary to keep your car in your field of vision at all times , in order to prevent it from disappearing. Car thieves are fearsome in Night City. So walk backwards if necessary, but don't take your eyes off the car.
walkthough
After the phone call, pick up Snape from Afterlife. We advise you to do it at the wheel of Johnny's special Porsche 911 , in order to unlock additional dialogues. To unlock the Porsche, you must have spared Grayson during the previous mission, so that he gives you the keys to the container and the information required to obtain the car.
The next step is to reach the Drive In cinema by following the markers.
Enter the left building. Consult the terminal and its emails, in order to obtain the access codes. You can then unlock the door.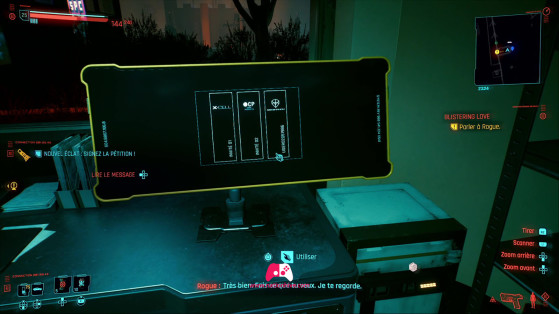 After entering the parking lot of the cinema, climb into the projection room in order to start the film.
Give control of your body to Johnny, you will still be able to influence the interactions.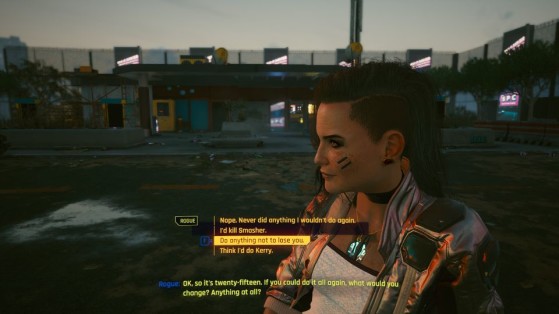 During the dialogue that follows, choose the answers aimed at repairing the relationship between Johnny and Snape , forget the rest:
"I'll make sure I don't lose you."

"[Kissing.] It's more than I expected."

"You mean towards V?"

Once alone, take the pills to return the steering wheel to V then talk to him. By checking your character's menu with campaign progress, you should hit the 50% progression milestone in the "Shadows of the Past" category, which indicates your affinity with Johnny. It must be high enough to unlock the secret special suicide mission.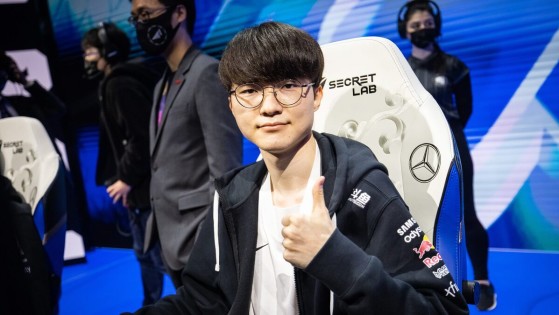 Several North American organizations, before Faker became a shareholder of T1, made an offer to the South Korean that few people would have refused. The midlaner rejected these proposals to stay in the organization that gave him everything at the professional level in League of Legends.