While questing in Euviscire — specifically in the Royal Hall of Jorvik — you'll have to choose between defending Faravid or starting a feud with Halfdan after discovering the content of Halfdan's glass.
You will later learn that it was Faravid trying to poison Halfdan. An argument breaks out during the ceremony.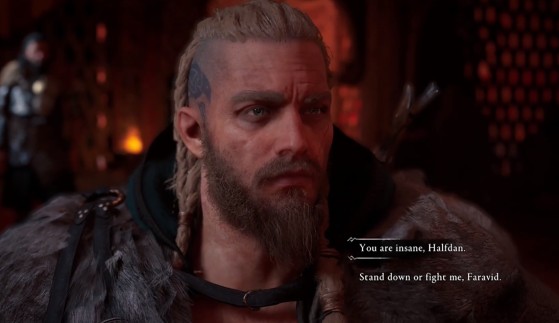 Who to choose between Halfdan and Faravid
Depending on the choice you make, your relationship with the region will suffer from it. If your goal is to build alliances with all the regions of England, you will have to be careful about the answer you will give:
"You are insane, Halfdan": Faravid will be banished from the city and you will have to escort him out. Halfdan will throw away his bracelet, which is the sign of the alliance with this region, so you won't be allied with the region of Euviscire.

"Stand down of fight me, Faravid": You will engage in a fight and Halfdan will kill Faravid. After this fight, you will receive the bracelet and conclude the alliance.
There is no wrong answer, as it all depends on whether you wish to make an alliance with the Euviscire region.
Original content by Camille"Effylia" Bouin.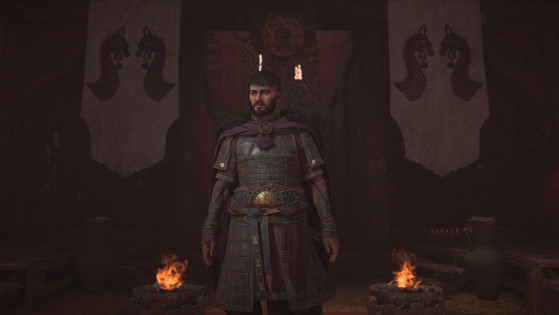 In "Farewell and Legacy", a quest in Assassin's Creed Valhalla, you have to choose if Vili or Trygve will be the Jarl of Snotingehamscire. This choice will have an impact on whether or not a new member will join your camp.