Season 8 of Apex Legends brings the arrival of a new character: Fuse. This explosives addict is likely to upset the way you play.
Exuberant explosives expert
An accomplished manly-man with ostentatious charisma, Fuse is a demolition team all by himself – and proud of it. Fuse isn't lacking in confidence but rarely takes the time to come up with a plan. He's the kind of guy who blows things up first and asks questions later.
Fuse grew up on the planet Salvo, a brutal planet controlled by relentless warlords revelling in chaos, murder and debauchery. A mercenary for most of his life, alongside his childhood friend Maggie, he felt the pull of the Arena while she aspired to become a powerful Warlord. Fuse found his calling late in life by playing an extremely popular combat sport on Salvo: Bonecage.
He has established himself as the most formidable, charismatic and beloved fighter on his entire planet and now he joins the most prestigious of competitions: the Apex Games. Fuse took his chance when the planet Salvo joined the Wildlands within Syndicate Space, though he paid a heavy price – Maggie wasn't about to let him go without a fight.
Fuse Abilities

Knuckle Clusster
Launch a cluster bomb that continuously expels airburst explosives on impact

Grenadier
Stack an extra grenade per inventory slot. Fire grenades faster, farther and with more accuracy

Motherlode
Launch a bombardment that encircles a target area with a wall of flame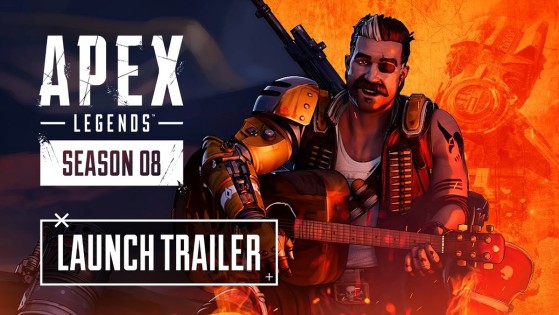 Apex Legends' latest season arrives on February 2. To keep waiting players hyped, Respawn Entertainment has unveiled a new launch trailer featuring new the Legend, Fuse.