In Assassin's Creed Valhalla: Wrath of the Druids you will have to obtain resources to create Trade Posts. These will reward you with Cloth, Luxuries, Texts, and Delicacies, which are important items for the fulfilment of commercial contracts with Azar.
Looting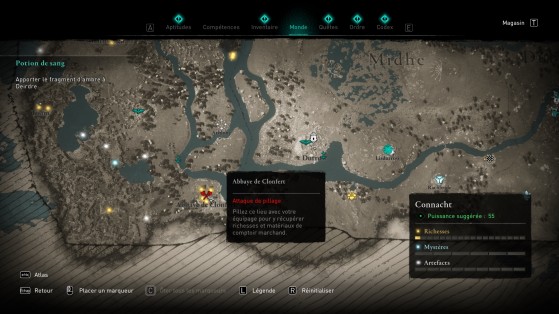 All the places that you will be able to loot are marked with a sort of red cross on your map. However, river attacks do not bring Trade Post resources but foreign materials for infrastructure crafting on Ravensthorpe, so don't waste your time.
In case you've already exhausted all the resources on the map, here are some other ways to build and upgrade your Trade Posts.
Royal Demands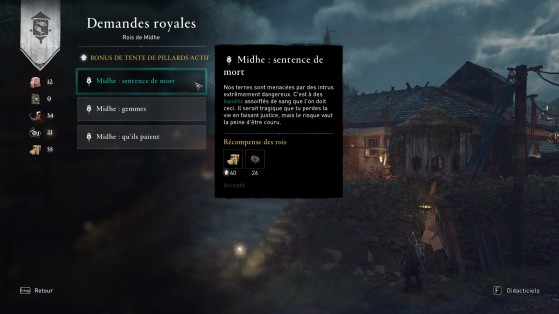 In the main story of the Wrath of the Druids expansion, you will have to fulfill Royal Demands to complete your quest.
However, you should know that the Royal Demand is still available following your quest in the region of Meath. Resources such as Delicacies are given there, as well as Trade Post resources.
Overseas Trading with Azar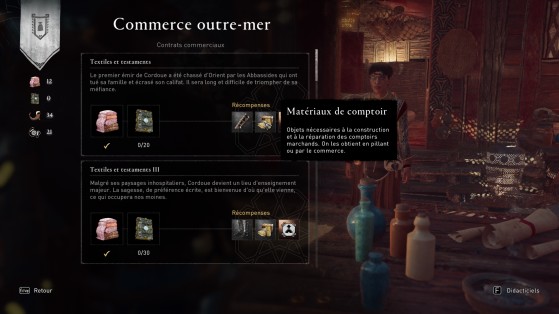 By completing trade contracts, you will be able to collect Trading Post materials in exchange for resources such as Luxuries, Clothing, and more.
This task is all the more important, because it will also allow you to improve Dublin's Renown, which is one of your main tasks in this expansion.
In some enemy camps
Trade Post materials are considered treasure in Wrath of the Druids, so you may find them during exploration. Be mindful that you cannot open such loot alone, you will have to call your Jomsviking so that they can help you open the chest or even lead the assault more quickly.
You'll find a treasure map among the artifacts that you will find in Dublin when you're in the Wrath of the Druids expansion, Here's our guide on how to find the treasures in Assassin's Creed Valhalla