From runes to items, gameplay tips amd more, we've put together a guide to help you master playing Trundle in the jungle in League of Legends.
Be mindful that there are several ways to build and play a champion, and you'll need to be adaptable as the game and the enemy team progress.
That said, this guide is a good starting point to helping you get to grips with the champion and making an impact in your games.
Runes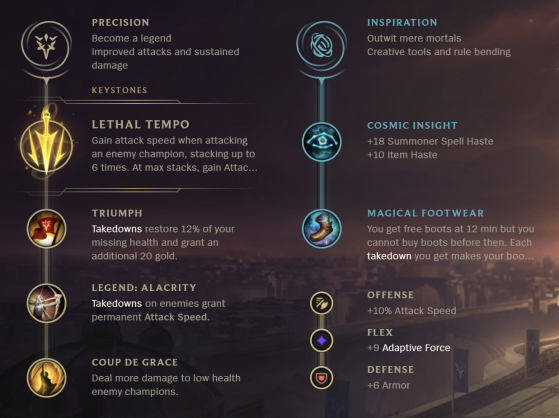 Core Items

Build
Divine Sunderer is an essential item on physical bruisers like Trundle, offering decent damage and ability haste, and an on-hit effect for even more damage. 
Titanic Hydra ramps that up, adding lifesteal and a % health cleave attack.
Other good items include Sterak's Gage, Thornmail, and Spirit Visage,
Starting Item & Boots


Skill Order
While your choices may differ according to how the game progresses, the typical Trundle skill priority is:
R > Q > W > E
Summoner Spells
These are the summoner spells most typically taken by Trundle in this role. Naturally, this may change depending on match-ups.


Gameplay
Trundle isn't the best at ganking lanes, with only his Pillar of Ice able to zone opponents. However, he's an excellent duelist, so if you manage to isolate a carry there's a good chance of taking them down. He's also a great counter-jungler, removing resources from the enemy jungler and even dominating them into being obsolete in the game. 
Level 1 - Take Q - Chomp, for more damage to jungle monsters and a useful buff.
Level 2 - Take W - Frozen Domain, for attack speed and better mobility through the jungle.
First Back - Pick up Tiamat. 
Tips & Tricks
Using Pillar of Ice directly under an enemy knocks them up, allowing you to interrupt spells or provide an opportunity for Yasuo to do his thing. 

Chomp works on towers. If you build Trinity Force, and lay down Frozen Domain, you can melt towers quickly. 

Each time an enemy dies near you, you'll heal for a percentage of that unit's maximum health.

Chomp increases your AD, while decreasing the AD of your target by the same amount. 

Subjugate has two uses - on a tank, it can shred through it while making you tanky, or on a carry, to reduce its resistance to zero for an easy kill.