From runes to items, gameplay tips amd more, we've put together a guide to help you master playing Volibear in the toplane in League of Legends.
Be mindful that there are several ways to build and play a champion, and you'll need to be adaptable as the game and the enemy team progress.
That said, this guide is a good starting point to helping you get to grips with the champion and making an impact in your games.
Runes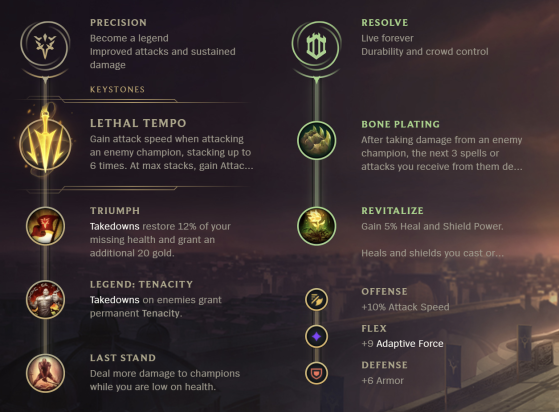 Core Items


Build
The Divine Sunderer / Sterak's Gage combo is core to a bruiser like Volibear, offering great damage potential and survivability. 
Other good items include Zhonya's Hourglass, Winter's Approach, and Spirit Visage. 
Starting Item & Boots



Skill Order
While your choices may differ according to how the game progresses, the typical Volibearskill priority is:
R > W > Q > E
Summoner Spells
These are the summoner spells most typically taken by Volibear in this role. Naturally, this may change depending on match-ups.


Gameplay
Volibear has good lane control and damage, and is a versatile tank who should have no problems controlling the toplane. He's more of a splitpusher, but his engage in teamfights and even roaming to gank midlane is more than useful. Once he comes online at level 6, and with his item powerspike, he can devastate opponents right from the go in a teamfight. 
Level 1 - Take E - Sky Splitter, for the area damage and the slow. 
Level 2 - Take Q - Thundering Smash, for the move speed and trade potential.
First Back - Start building towards your Divine Sunderer.
Tips & Tricks
Thundering Smash and Frenzied Maul reset the auto-attack delay. Use an auto, followed by Thundering Smash, then auto, then Frenzied Maul, then another auto to maximize your DPS. 

If you are immobilized before hitting a target after activating Thundering Smash, its cooldown is refreshed. 

Frenzied Maul deals more damage when used in succession against a single target. 

You can use Sky Splitter while moving. 

Sky Splitter also offers you a shield, and slows your target. 

Stormbringer can deactivate both nexus turrets at the same time, making it ideal when your team is pushing to end a game. 

Stormbringer only inflicts damage in the centre, so make sure you target accurately.