It's news that may come as a surprise, but Diablo Immortal does integrate Player versus Player (aka PvP or PvP) content. For those who have followed the game closely, it must be said that the presence of the Gladiator tree dedicated to PvP in the Paragon Points sold the wick. But the available PvP modes have been fairly muted so far, which isn't surprising in a predominantly PvE game.
Player versus Player Arena
At the moment, we only know of one PvP mode taken from the Technical Alpha, the arena named "Proving Grounds" which is in the Bilfen region. The principle is reminiscent of the Arena of Stranglethorn in World of Warcraft. It is an open space in which monsters are found. Every 3 hours, the Ancient Arena battle event takes place here. An alert message will not fail to warn you a little if you are nearby, and you will be able to choose to participate or not. A countdown timer in the area also indicates when the next battle will take place.
Event times (CET): 2 a.m., 5 a.m., 8 a.m., 11 a.m., 2 p.m., 5 p.m., 8 p.m. and 11 p.m.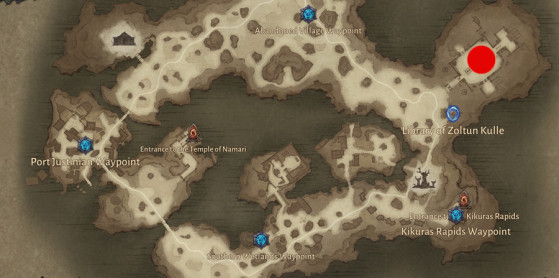 When the battle begins, all players are teleported into the arena and cannot exit without dying. Players are separated by difficulty mode and server. It is also to be expected that on the commercial version of the game, different instances will be created in order to have a balanced number of players in each arena. This should avoid finding yourself with a horde of players, or conversely being alone. It is possible (and strongly advised) to form a party before the battle begins. It's better not to be difficult and group up with the people there if you don't have available friends or a guild. It should be clarified that there is no friendly fire, you cannot hurt your teammates.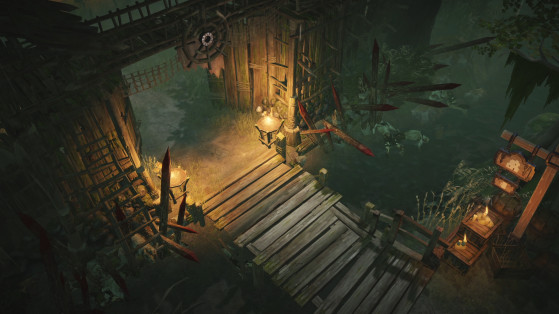 Once the battle has started, the different teams compete among the monsters to open the chest. It is nevertheless necessary to eliminate the opposing team beforehand. It is not possible to control the opponent and open it in speed. During this fight, healing potions are not available, only your techniques that have a healing effect work. Killed players are ejected from the arena and they are not entitled to a reward, even if their team wins. As a result, teams are generally quite cautious and attack from afar while trying to catch a lone player to kill.
Tactics
Without pretending to have a miracle solution that will allow you to win every time, here are some tips that should improve your chances of victory:
Group with other players before, aim for characters with high Paragon level.

Adapt your skills for PvP, some are more suitable than others. Ranged techniques are favored because in melee you are exposed to concentrated attacks.

Adapt your gear and active Paragon tree for PvP. Some legendary gems and bonuses greatly improve your survivability.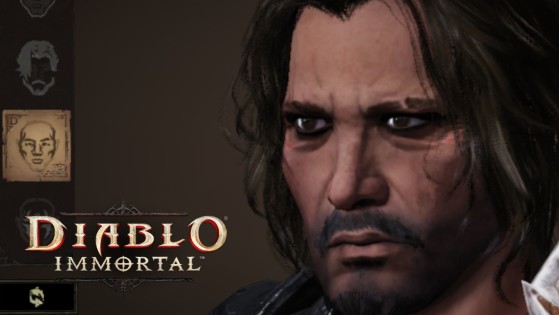 The character customization module is quite advanced on Diablo Immortal. Many players have therefore had a field day recreating star faces! Johnny Depp, William Dafoe or even JK Simmons were thus able to become combat-ready avatars!