For a mobile game, Diablo Immortal offers a character customization feature that is simply out of this world. Facial hair, face shape, skin tone, makeup... It's very simple, it is possible to recreate almost any face on the Blizzard game. Many players have obviously been quick to bring stars to life, in the form of Necromancers, Sorcerers, Monks and the like.
On Reddit, many fans have already posted their characters with the features of Johnny Depp, William Dafoe or JK Simmons. Well these are not always completely faithful replicas of the actors, but there are family resemblances!
Johnny Depp as the Necromancer?
Thanks to the ability to wear makeup on his avatar, Johnny Depp was one of the very first celebrities to be reproduced in the game's customization module. he just won his case against Amber Heard.
Let it be said, this is not our favorite star replica, and we greatly prefer this avatar with the effigy of JK Simmons.
Special mention for the mustache, which characterized the actor in many roles and in particular that of the director of the Daily Bugle, in the Spider-Man trilogy.
Many fans finally find that the Necromancer's basic avatar looks a lot like Willem Dafoe... Who also played in Spider-Man, by the way.
Soon possible to recreate who you want?
At the time of writing these lines, the authors of these few effigies have not communicated the exact settings which made it possible to create avatars resembling the actors. Indeed, it is enough to know how to place each slider on the personalization gauges to reproduce these copies directly on your account.
The game's fanbase shouldn't take too long to publicly give out this kind of radically fun data!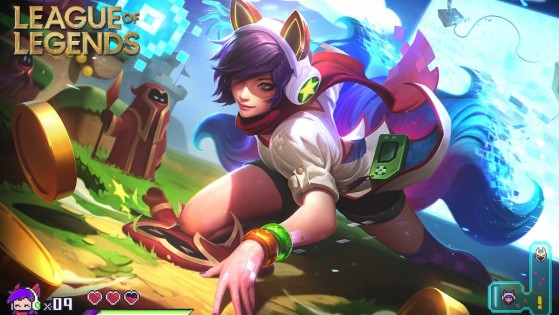 One of the qualities of League of Legends is the quality of the videos made to promote the game. Only by wanting to do too well, mistakes happen. That's what happened in Pride Month video, where a visual rework was noticed.