Still popular in some Asian countries, Diablo Immortal connects local events. If you are in Japan, you will be able to taste this particular burger at Burger King from Friday September 9th, for a limited period, since you only have until September 29th to enjoy it, if by chance you are there. during this period.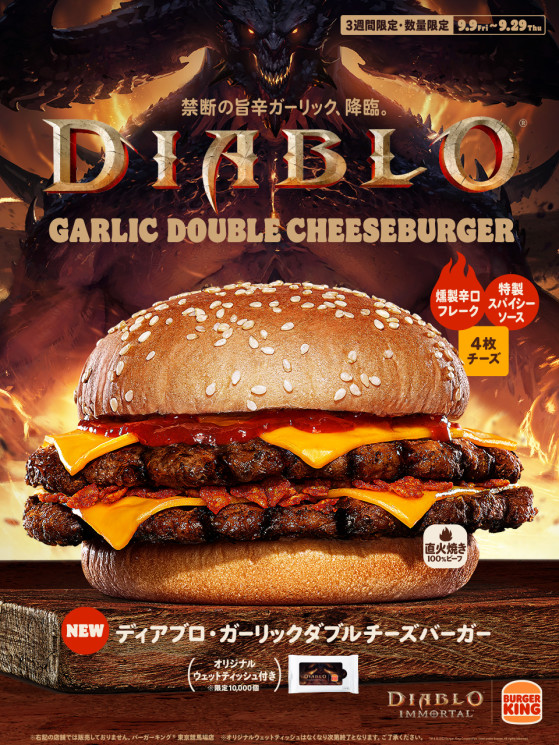 The devilish burger
Named Diablo Garlic Double Cheese Burger, this burger, created especially for the collaboration, includes two beef patties grilled over an open flame, smoked jerky pieces, a special spicy garlic sauce, and four pieces of cheese.
That's obviously not all, since what really attracts players to this kind of event are the in-game bonuses. Indeed, by going to the official website of the partnership between Blizzard and Burger King, you can discover a whole list of goodies to collect in-game. This includes different pieces of gear, and even premium currency like Eternal Orbs. As the game developers have done everything to limit access to these (as well as to the legendary Emblems), this cannot be refused. However, it is unlikely that buying tons of burgers will be more profitable than buying them directly from the shop, especially given their price.
There are also a few gifts to be won during the event, such as headphones or a Diablo figurine, among other things.
A Diablo event soon with us?
Last June, a burger named "Diablo Ultimate Donut King" was available in Korea. Last year it was a limited edition Magpie Brewing Co. beer that was brazed, in celebration of the release of Diablo 2 Resurrected.
Unfortunately, the publisher doesn't seem too determined to extend this kind of event to France, or even to Europe, even if there is nothing certain in this area. The title's rapid loss of popularity in the West is not unrelated. Diablo Immortal was designed primarily for Asia, and China in particular. The latter may be the next destination for Diablo burgers.
There is a greater chance that events will be planned for the release of Diablo 4, for example, since the game is clearly targeting the historical audience of the license, which is mainly Western.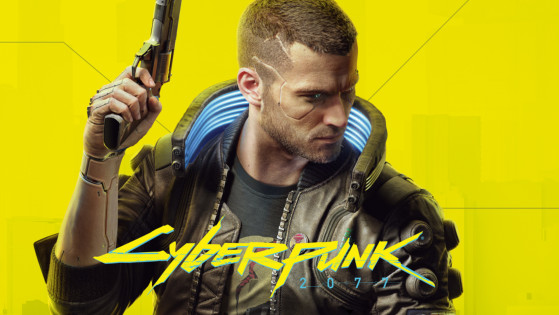 After long months of silence, CD Projekt Red has just announced a special episode of Night City Wire. On the program: the Cyberpunk Edgerunners anime, and the content to come on the game, whether patches or DLC, or even on the extension. Find the information available here.