Since its release, Diablo Immortal has been in turmoil, with a Metacritic rating breaking the sad record of the lowest user rating in the site's history. Many fans, influencers, and even sites like Maxroll, which has long been dedicated to the game, have openly turned their backs on the game, in order to protest against its abusive monetization, which does not hesitate to manipulate players to make them better pay.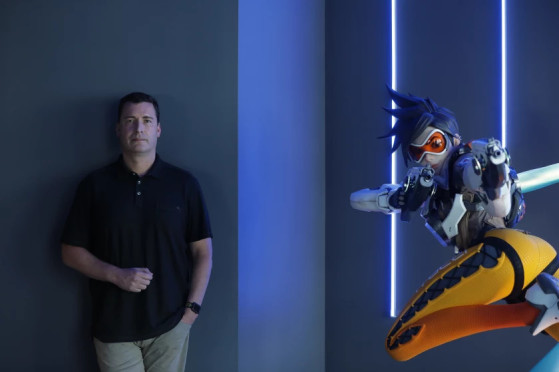 Interview with Mike Ybarra
With its hidden limitations, its pitiful pity, and the fact that it takes over $500,000 just for the optimal Legendary Gems, Diablo Immortal is sure to create new supporters for banning Lootboxes, like c is already the case in some countries. For its part, the Blizzard studio is not doing very well either, between the successive scandals in recent years on sexual harassment, the many departures, the repeated changes of CEO and the failed games like Warcraft 3 Reforged, many fans struggle to recognize what their favorite studio has become. It is in this difficult context that the Los Angeles Times interviewed Mike Ybarra, the new CEO of Blizzard since February, in what is described as a critical moment.

When we thought about monetization, the priority was "How do we give a Diablo experience to hundreds of millions of players, allowing them to do literally 99.5% of the content for free?" Monetization comes at the end of the game. The philosophy has always been to provide great gameplay, and to ensure that hundreds of millions of players can play the whole campaign without paying anything. From that perspective, I'm very happy with it as an introduction to Diablo. The delay between Diablo 3 in 2012 and Diablo Immortal in 2022 was too long though. We missed a whole generation of players. Blizzard teams are reorganized to deliver content more regularly across all platforms, including PC, consoles, and now mobile. The next Diablo title is also in development, with the 4th main title coming next year.
Mike Ybarra
on
Diablo Immortal
(
Source
)
According to the Blizzard representative in contact with the Los Angeles Times, the vast majority of players would not have spent anything. The studio, however, declined to give specific statistics. Ybarra also reportedly insisted that the game is highly rated by more than 110,000 users on Apple's App Store. And that player complaints are not representative of the wider community. Finally, 50% of Diablo Immortal players would play a Blizzard game for the first time.
Arguments not always convincing
Mike Ybarra's comments are not without foundation, it is moreover what "saved" Diablo Immortal in many tests, including ours. The fact of being able to carry out the entire campaign without being hindered by advertisements, an energy bar or the like, actually gives a pleasant gaming experience. The sequel can also be fun for a very casual F2P player. Where he gets it wrong though (or what he prefers to hide) is that in an F2P MMO, completing the campaign is definitely not the end of the game, it's just the beginning. When it only takes a day or two to finish the story, when the game is meant to be played for months or even years, to say that this represents 99.5% of the free content immediately seems less realistic. Between the cycle of conflict, battlegrounds, Infernal Reliquary, and Paragon-based difficulty modes, it's hard to be competitive without paying. And even paying crazy amounts of money, it doesn't make up for the fact that the high-level content is very poor and poorly designed. It kind of gives the impression that they think of Diablo Immortal as being a conventional license title, and not a mobile MMO-style gacha. The formula that works for one, does not apply to another.
Moreover, a better balance could certainly have been found between free players, and those who are ready to pay to gain power, but with an addition that can easily amount to thousands of euros. According to some estimates, Diablo Immortal would bring in a million euros per day, but these are not official figures, we will probably have to wait for the next financial report from Activision Blizzard to see more clearly.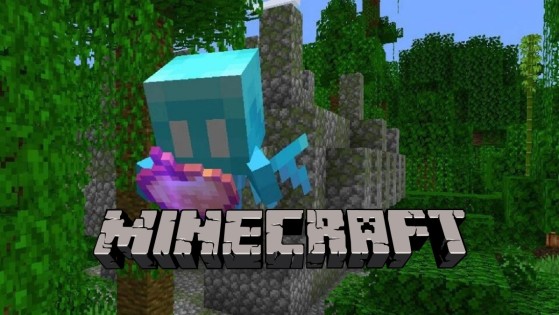 Since the Wild Update on June 7, Minecraft has taken advantage of several pre-releases to refine certain aspects, with mainly the in-game chat lately. Nevertheless, this week is a bit special since the developers have decided to pay tribute to Technoblade.