In many ways, Diablo Immortal is a game that still needs improvement. Combat Rating is a glaring example of this, as it's probably the single most important stat on your character, and is even clearly requested by the game during certain important activities like the Infernal Reliquary Assault on Lassal, while it's hidden deep in an obscure sub-menu in the game.
Where to find his Battle Score?
It is unnecessarily complicated, so here is the manipulation to be carried out, step by step:
Click on your character's portrait at the top left of the screen. This will bring up a submenu with 3 options. Click the leaf icon on the left .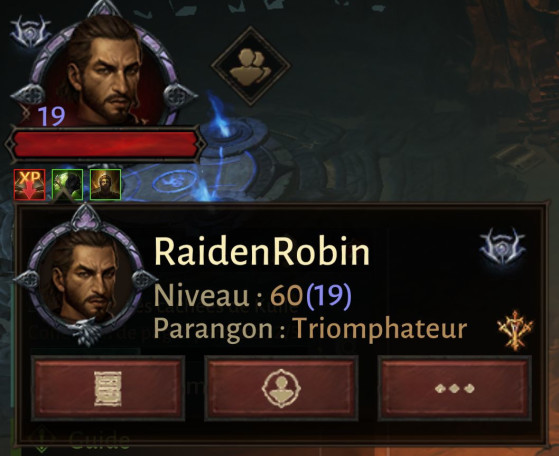 This will open your character menu, now click on the " Attributes " button on the right.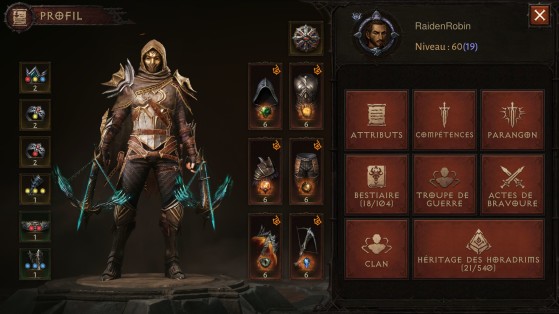 Finally, click on the button at the bottom right of the " More attributes " screen to display the advanced attributes, with the famous Battle Score. You can now see your Battle Score at the top of the list .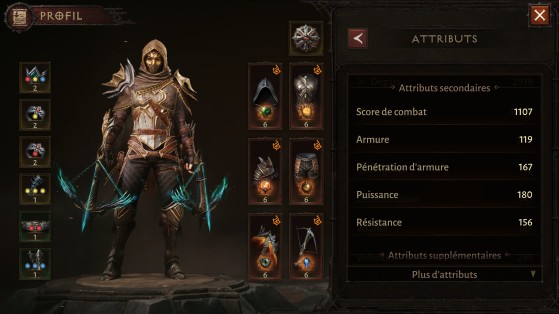 How do I increase my Battle Score?
As it takes 420 Combat Score to face Lassal, and 1280 Combat Score for its advanced version, we will have to work on many points in order to increase it. Here is a non-exhaustive list of effective ways to achieve this:
Level up, then Paragon levels. It's simple and effective, trying to do low level Lassal is a waste of everyone's time.

Equip Legendary Gems on your 6 main items, regardless of their bonus. Improve them if possible. You can get them by completing Ancient Rifts using Rare or Legendary Emblems. You can also craft them from the jeweler with runes. A Legendary Gem and Emblems can be purchased from the Incuse Merchant.

Upgrade all your items at the Forge to the maximum, remember that it is transferred automatically when you change them. You can get the materials by completing quests, events, and Trial Rifts.

Upgrade and crimp your normal gems.

You can use the Exotic Vendor south of Westmarch, and gamble on Jewelry and Accessories to complete our gear.

Unlock the Horadrim Legacy Shrine, get as many Ships as possible, then upgrade them as much as possible.

Consider refining your Infernal Slag at the Blacksmith, then upgrading your Infernal Reliquary (button in the interface, not in the portal tree).

Find better equipment, legendary items in particular will help you. To do this, you have to do dungeons, find your set items, and participate in different activities. Zone Events and World Bosses are great ways to get Legendaries easily.
Since this weekend, Diablo Immortal has suffered an avalanche of very critical opinions. While the monetization of the game is singled out, a YouTuber claims that it would take around $110,000 to afford a character at maximum capacity and with the best possible equipment.