Let it be said: Beidou is not one of the best characters in Genshin Impact. On the one hand because other DPS will be far superior to her, but also because this Claymore wielder is quite difficult to play. Indeed, the offensive character of Beidou rests above all on her counter-attack. If the counter is carefully timed , it will be a great source of damage later on. Otherwise, your character will lose a lot of its usefulness. In the hands of a good player, however, Beidou can be very useful, in particular thanks to its good resilience and its offtank gameplay.
Recommended weapons

Wolf's Gravestone
5 Star Swordfish
Base Attack: 46
Secondary Stat: ATK %
Obtain: Wishes
Increases ATK by 20~40%. On hit, attacks against opponents with less than 30% HP increase all party members' ATK by 40~80% for 12s. Can only occur once every 30s.

Song of Broken Pines
5 Star Swordfish
Basic Attack 49
Secondary Stat: Physical Damage Bonus
How to Obtain: Wishes
A part of the "Millennial Movement" that wanders amidst the winds.
Increases ATK by 16~32%, and when Normal or Charged Attacks hit opponents, the character gains a Sigil of Whispers. This effect can be triggered once every 0.3s.
When you possess four Sigils of Whispers, all of them will be consumed and all nearby party members will obtain the "Millennial Movement: Banner-Hymn" effect for 12s.
"Millennial Movement: Banner-Hymn" increases Normal ATK SPD by 12~24% and increases ATK by 20~40%. Once this effect is triggered, you will not gain Sigils of Whispers for 20s.
Of the many effects of the "Millennial Movement", buffs of the same type will not stack.

Snow-Tombed Starsilver
4 Star Swordfish
Base Attack: 44
Secondary Stat: Physical Damage Bonus
Obtain: Craft
Hitting an opponent with Normal and Charged Attacks has a 60~100% chance of forming and dropping an Everfrost Icicle above them, dealing AoE DMG equal to 80~140% of ATK. Opponents affected by Cryo are instead dealt DMG equal to 200~360% of ATK. Can only occur once every 10s.
Artifacts

Gladiator's Finale
2 pieces equipped : Increases attack by 18%
4 pieces equipped : When this artifact set is equipped on a character wielding a sword, greatsword or polearm, increases the damage dealt by their basic attacks by 35%.

Bloodstained Chivalry
2 pieces equipped : Increases physical damage by 25%.
4 pieces equipped : Using charged attacks does not consume stamina for 10 seconds after an enemy is defeated, and damage dealt is also increased by 50%.
To play alongside:

Barbara
To look for interesting synergies with Beidou, it is better to turn to the Hydro characters. In particular, we can use Beidou's third skill ( Storm Break ) to create chain electrocutions thanks to Barbara.

Diona
Diona is a very good support for Beidou. It allows him to have access to the superconduction reaction but also to have a good reserve of energy since Diona is an energy battery.
Of course, these characters are only examples and do not constitute all the playable characters with Beidou but just a small representation of what you can do. Your imagination will allow you to create your own teams and test according to your preferences.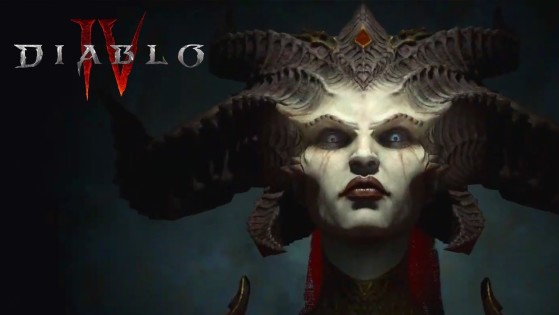 After the discovery of a beta test version of Diablo 4 on PC via Battle.net, new information has been discovered in Sony's console-related online database. There are growing signs that Blizzard is indeed gearing up for an extensive cross-platform beta.