Steven Universe is a Support/Horizontal class character in MultiVersus. To unlock it, you will have to pay 3000 gold coins, 700 Gleamium or 1 character ticket . Her skills are all based around her Gem powers and her legendary optimism.
Steven Universe
The only known hybrid of a human and a Gem, Steven was always destined to be special. He spent most of his childhood raised by a trio of Gems hiding out on Earth, but it wasn't until he became a teenager that he started to grow into his own potential as a hero. With his big heart, unstoppable optimism, and incredible Gem powers; Steven will always save the day!
Passive Skills
When Steven dodges he creates a bubble around himself and his ally that acts as ARMOR. The bubble can absorb 3 hits, but its durability is shared between Steven and his ally. Steven's bubble has collision that will stop enemies from moving through it.
Ground Attacks
Neutral : CHARGE a forward spiky bubble punch. Applies ROSE'S GAZE.
Sides : A COMBO of bubble punches.
Top : CHARGE a spiky bubble uppercut.
Bottom : CHARGE a gem barrier that knocks away nearby enemies, BREAKS ARMOR and destroys PROJECTILES.
Air Attacks
Neutral : CHARGE a gem explosion. CHARGING increases the size of the explosion.
Laterals : Steven projects a shield that REFLECTS and bounces him back on hit.
Top : Steven does a bubble clap overhead.
Bottom : Steven does a bubble slam downward.
Special Moves
Neutral : Steven sends out a tether PROJECTILE. After a few seconds, it hits enemies and applies ROSE'S GAZE. The tether can attach to allies. Knockback eemies with ROSE'S GAZE multiple times to put them in a BUBBLED, DISABLING them. Hit BUBBLED allies to break them out of the bubble. COOLDOWN applies.
Sides : Steven CHARGES and fires a shield wall PROJECTILE, blocking enemies. If the shield passes an ally it will grant them brief ARMOR. On cooldown, Steven will do a forward dash kick.
Top : Steven holds his shield overhead and dashes upward, leaving a PLATFORM behind for allies. Steven can only create 1 PLATFORM at a time.
Down:

Ground

: Steven plants a watermelon, creating an area that will HEAL allies over time. The watermelon then explodes into a Watermelon Steven that will assist Steven's allies as a fighter. COOLDOWN applies.
Aerial : Steven dives down, surfing on his shield. He bounces up if he hits an enemy while he is in the air, allowing him to combo into a dive kick. After landing, he slides on the ground.
Which Perks to choose?
Triple jump

Ice to Beat You!

Bounce Bubble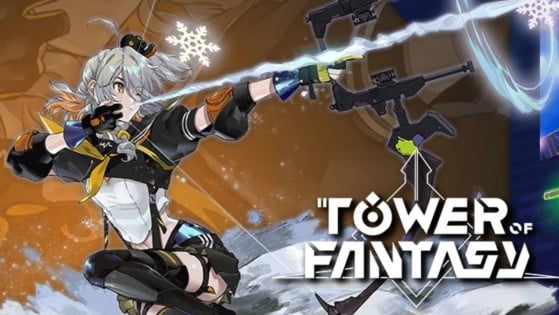 A pity that doesn't reset, a better chance of getting rare characters... Here's why Tower of Fantasy's gacha summoning system is so much more appealing than Genshin Impact's.