Since its release in open beta on July 26 , MultiVersus has become a real phenomenon. Warner's production has established itself as the smashlike of this summer and is the subject of various competitions around the world. Free-to-play appeals, and the figures prove it! Recently Warner announced the colossal number of players who have taken part in the fight since the opening of its beta, and as expected, the game breaks all records!
Millions of players have joined the arena
More than 20 million players to be more precise. Since last July 26, MultiVersus has managed to bring together a colossal number of players. These numbers come to us straight from Warner Bros themselves, led by David Haddad , who recently spoke on the subject. According to him, the company is delighted to be able to have such an impact on the industry thanks to the fruit of its intellectual properties, which have been the identity of the brand for decades.
"We had a fantastic first half, really driven by the results of Lego Star Wars: The Skywalker Saga. And we're very happy to be off to such a good start in the second half with MultiVersus. For us, MultiVersus is such a critical milestone. in this category of free high definition games that we believe we can do something meaningful, in this case with a collection of our intellectual property, and building a game from the ground up, designed for live and cross-platform services. We're delighted to see that the 20 million fans are really responding positively to it."
David Haddad, président de Warner Bros. Interactive Entertainment
(
Source
)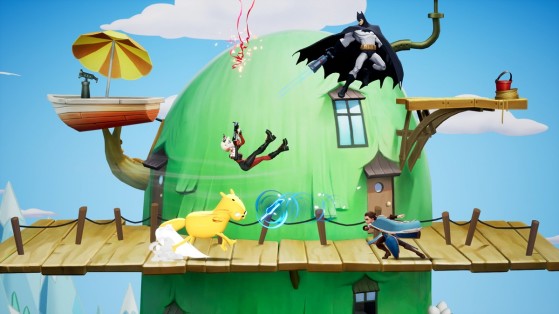 What do you like about MultiVersus?
Warner's game seems to hold the recipe for success because it appeals to players around the world thanks to a particularly advanced 2v2 mode as well as fighters all more unique than the others , but also because it is available for free . The fact that players don't have to spend a dime to take part in the fight is a big selling point in today's video game industry, especially when you see the hype that has been created around Fall Guys after its transition to free. -to-play.
According to Haddad, this success is partly due to a more than present commitment , that is to say the fact that the players remain rather faithful to the Warner license through the weeks.
You have to build the game such that people keep coming back, and you have an engagement model. And we're really excited to see how the fans react in this way. We also know that this game is made for streaming and viewing. Whether it's esports we've launched or streaming activities to help launch the game, we appreciate fans playing, seeing and watching such a wide range of our intellectual property."
To see now if the success of MultiVersus will continue, or if it will run out of steam over time. However, Warner has everything planned and in the next few weeks, players will not have anything to get bored of. While season 1 has been launched since August 15, many characters will land in the coming days. On the program: Morty (August 23), Black Adam , Stripe or even Rick will be available during the first season of MultiVersus. Enough to engage these millions of players, whose number has surely not finished taking off!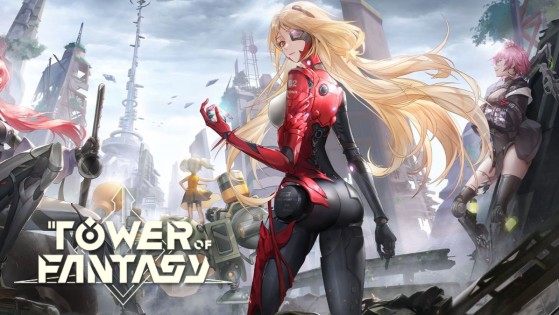 The developers of ToF have made a difficult decision, after the revelation of a bug that affected the banner of Nemesis. The studio is obliged to issue compensation to injured players, but the expectations of the community are high and anger is already brewing.