A few days ago, MultiVersus developers Player First Games decided to replace the police car with the Scooby Gang's hippie van in the game's latest update.
The Mystery Incorporated saves the day
" During the fight, clues will appear, thanks in particular to Velma's skills. She, and her allies, can pick up these clues to fill the clue gauge. When the latter is full, Velma can call a police car which will search for the nearest enemy, knock them out and attempt to board them off the map. The trapped enemy can try to struggle to escape the car and their allies can attack the car to try to free them. ", can we read on the description of Velma's passive in MultiVersus.
In absolute terms, the idea is rather amusing. But actually, seeing a police car pull up and wreak havoc, in a game with black characters, including real people like LeBron James, in 2022 isn't that funny.
Player First Games has therefore made the wise decision - and in the greatest discretion, since no comment has been made on the subject - to replace the police with the Mystery Machine, aka the iconic van of Scooby Doo and his friends . A result all the same much more joyful and much less embarrassing.
Change in gameplay
As you can see in the video above, the Mystery Machine is way bigger than the previously used police cars. Indeed, Tony Huynh, co-founder of the development studio and director of the game, declared on Twitter that this modification was both an improvement and a disadvantage: the larger size of the Mystery Machine compared to the police car means it has a higher chance of hitting enemies, but also a higher chance of being hit.
Additionally, Player First Games has made significant changes to character hitboxes and hurtboxes in this new update, as promised a few weeks ago : now, instead of just an oblong aura around characters, hitboxes and hurtboxes will match the animations and actual character model , which should greatly improve gameplay and roster balance.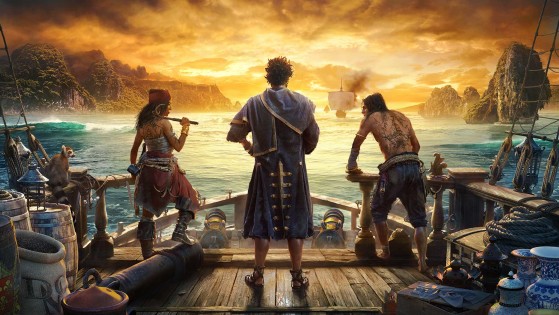 Ubisoft's pirate game was treated to several trailers during UbiForward in September 2022, which allows us to learn a little more about what awaits us. It seems to include a large package of guns and cosmetic options, but boarding is still missing.