Pokémon Scarlet and Violet are now available from Friday, November 18, 2022 on Nintendo Switch. Although the graphics and performance of the games are inevitably repulsive, the desire to explore Paldea and complete its Pokédex is not diminished. Especially since... Who says new generation says new creatures to capture. Of the 400 Pokémon present in the region, you can find older generations like Zorua, a mischievous little fox who loves to dress up.
Introducing Zorua and where to find it
Much like Ditto, Zorua is a Morphing Pokemon that you won't be able to find directly in its base form. To capture it, you will have to locate the Pokémon from which it has taken on the appearance (most often a Pineco) and start the fight. Zorua will then return to its true form and you can capture it.
Paldea's Pokédex number : 228
National Pokédex Number : 570

Type : Darkness

You will be able to find Zorua mainly in the Tagged Grove and West Zone N°3: locate the Pomdepiks on the ground and use targeting (ZL) to see Zorua's name appear above his head.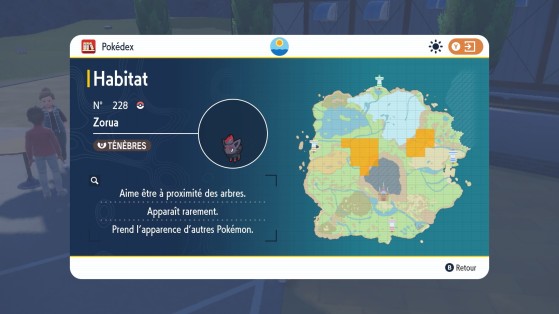 How to evolve Zorua?
Zorua evolves into Zoroark simply at level 30 . Take him on your team so he can gain experience points and evolve on his own.

Zorua shiny: what does it look like?
It is very important to know what the Shiny forms of the Pokémon look like in these versions since no clues will be left on the screen: no little stars or shrill sound warning you like in Pokémon Legends Arceus. Of course, the color difference will probably jump out at you, but it's sometimes tricky in the case of Pokémon with light (hello Pikachu) or unknown chromatic forms.
Instead of being black and red, shiny Zorua is black and blue.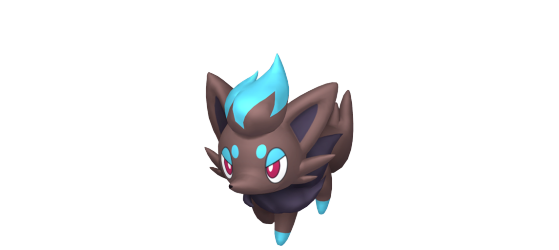 The chance of finding a shiny is 1/4096 in the game. You can optimize this chance with the Chroma Charm (which is obtained once the entire Pokédex is completed) or the Taste Auras of the dishes you eat.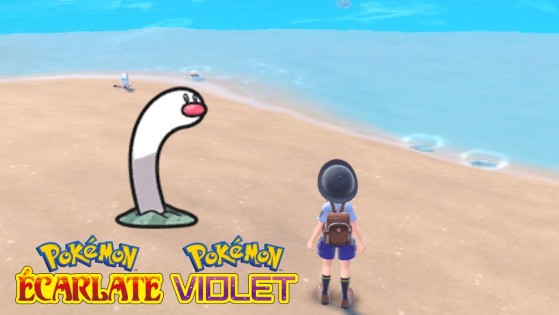 Here is all the information about the new Wiglett Pokémon from 9G. Where to find it in Paldea, how to evolve it and what is its shiny form on Pokémon Scarlet and Violet.