One of the features of Diablo 2 often claimed in Diablo 3, which have never made its return is the rune system. As it will be present in Diablo 4, we suggest that you discover, or rediscover, the runic word system, as well as the form it will take in the next game. You can also find a first list of known runes on the next page.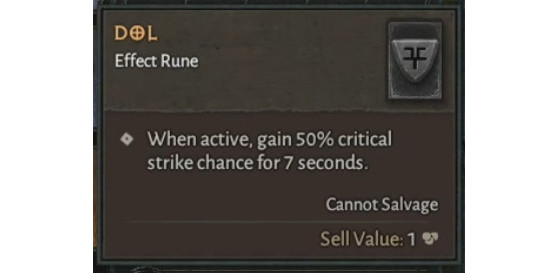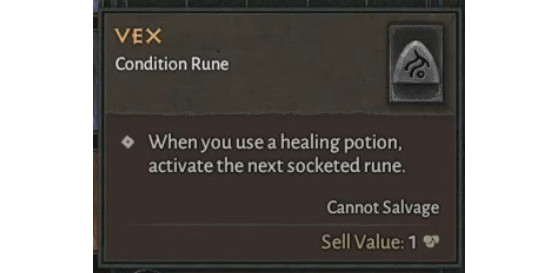 Diablo 2: Rune Functioning
Here is a short remedial course on the subject, to help you better understand the subject if you are not familiar with it. Individually, runes functioned as gems, embedded in objects, they offered various and varied powers, sometimes trivial, as a bonus of defense and light, sometimes very powerful as a bonus of massive damage, a weakening of the defense of enemies, or else the object became indestructible in the case of the extremely rare Zod rune.




However, this is not what made the runes really interesting, their real potential lay in the possibility of creating runic words. By finding a non-magical object, having the appropriate number of hunts, no more, and arranging the right runes in the right order, this made it possible to form a runic word that gave specific bonuses to that word to the object, and often made it the best option, or one of the best equipment options of the game. There are dozens of runic words, finding the ideal object on which to form a word, and finding the appropriate runes was often the goal of many Diablo 2 players.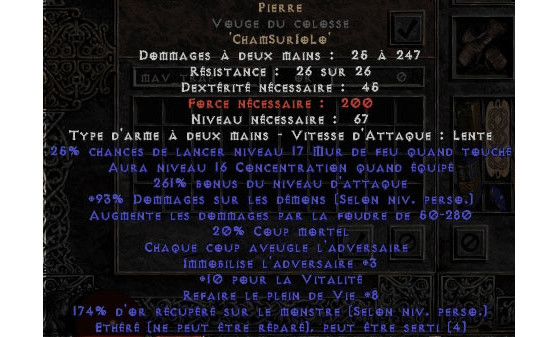 Another example of a runic word, Last Wish, aka Leprosy, is formed with the runes Jah, Mal, Jah, Jah, Sur, Jah, Ber, on a sword, hammer or axe, which required level 65 to be used.
Knowing these words and preparing to compose them was the hallmark of the game's "experts", or at least, knowledgeable players, ready to farm, or buy them online.
Diablo 4: Rune Functioning
For the moment, the functioning of the Diablo 4 rune system is very different, as explained to us during the features conference and various interviews.
In their current form, runes have no individual effect, and runic words are composed of only 2 runes. Runes are divided into two categories, triggers and effects. You will therefore need an object with at least 2 hunts. Trigger runes have a condition, each time it is fulfilled, the effect rune is then activated. This has the merit of being simple.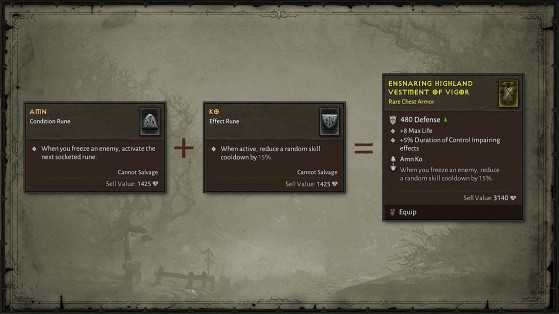 Depending on the class you play and your skill choices, you will need to choose a trigger rune that you can activate as often as possible, or at least with appropriate timing, and a second rune before an effect as useful as possible in these circumstances.

Currently, there are no runic words composed of more than 2 runes, and as you can see, their functioning is radically different from that of Diablo 2.

It has been said that runic words can also be formed with a gem, probably in place of an effect rune. But no gem has yet been revealed.

As always, please keep in mind that the game is only at the beginning of its development, runes typically seem to be one of the systems intended to evolve as well as to be enriched.