As always with Blizzard, the wait will have been long, since Diablo 4 was officially announced during Blizzcon 2019, that is to say more than 3 years ago. The leaks were true, so it's no big surprise, but now it's official: Diablo 4 is coming to PC, PS4, PS5, Xbox One, and Xbox Series on June 6, 2023 (June 5 in select zones). schedule).

We can discover it in a spectacular cinematic, which features an angel who is not Tyrael, but Inarius , the rebel angel who seized the Stone-World with Lilith, in order to found Sanctuary and give birth to the Nephalems. Rathma, the founder of the Necromancers, is even the son of Inarius and Lilith. We can say that their divorce went badly. They are now sworn enemies, and they clash on Sanctuary, and even in hell.
No date for the Public Beta
A few weeks ago, we were treated to the restricted beta dedicated to high-level content. And a few days ago, the beginning of the game, with its cinematics and a vast region, was shown to the press, as you can discover in our preview. But the rest of the players are not forgotten. If you haven't been able to get your hands on the beast yet, your turn will come next year. A Diablo 4 public beta session will be held at an undetermined date to test online functionality, server load, and other similar items. We make the joke every time, but we hope that thanks to this, the launch of Diablo 4 will take place without incident or queues on June 6 (we have the right to dream).
The bad news is that if you want privileged access to the beta, you're going to have to pre-order.
Pre-orders and bonuses
Who says release date, also says opening of pre-orders, with the revelation of the different editions of the game, from the most basic, to the most sumptuous. The links are not yet available at the time of writing these lines, but the information has leaked everywhere.
It's still kind of ironic for those familiar with DLC history, but Diablo 4's pre-order bonus is an armor skin for the horse. This faithful mount is unlocked fairly quickly during the adventure, and it is possible to dress it up in different cosmetic outfits, in order to ride to hell with style.
Pre-ordering the Deluxe or Ultimate version of Diablo 4 also gives access to the full game 4 days in advance, on June 2.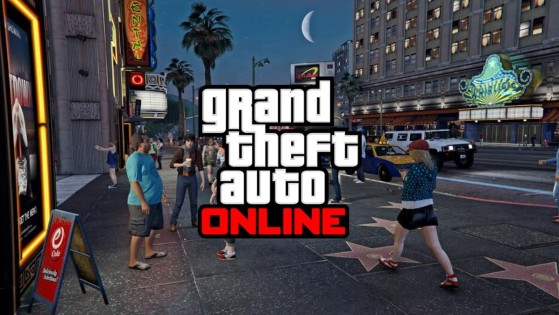 After weeks and weeks of suspense, here is Rockstar Games releasing the first information about the next major update to its flagship title, GTA Online. Here's everything you need to know about what's to come.