A lot of information circulated in all directions on Diablo 4, we gathered information from different sources by theme. In this case, here is everything about trade, a subject that is very close to the hearts of many players, and which has also experienced many setbacks in the Diablo license.
Please keep in mind that the release date of Diablo 4 is probably far away. Many features are missing, or will change. We will do our best to update this article with the latest information on the subject, but do not consider the following to be definitive.
Diablo 4: Rules on exchangeable items
The developers do not intend to reintroduce Diablo 2's free items system, as it involves too many problems. In Diablo 2, instead of playing, it is possible to simply receive items from friends, or even to go through an external site to buy them for real money, which is not very fun, balanced or desirable. The system adopted is quite similar to the one currently used by Diablo 3. There is no auction house (ouf) but exchanges can be made to a certain extent. All objects between one of the following 3 categories:
Freely tradable: This category includes mainly craft components and consumables.
One-time exchangeable: Interesting items that the owner will only be able to change once. For example, if you decide to give one of your old items to a friend who is starting the game, or if you have found a better version. After receiving it, he will not be able to give it to anyone else.
Non-exchangeable, alias, linked when picked up: The most powerful items can never be exchanged. There is no doubt that this will include mythical items.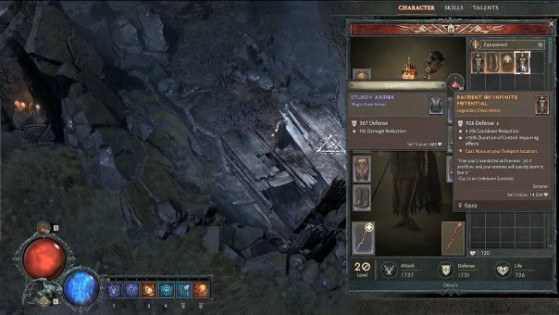 Group exchanges
Each player sees his own loot, and only he can pick it up, but if he then drops the item on the ground, the other members of the group can see the item too. The developers did not specify whether the group exchange system is similar to Diablo 3's, i.e. whether you can freely exchange almost any item for a few hours with the other players who were present. But it seems to be a good compromise that encourages group play and promotes cooperation, so it's quite likely.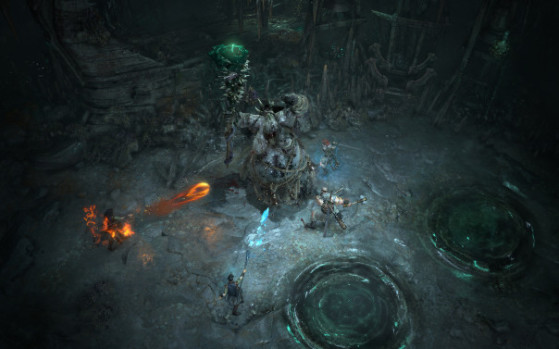 Tribe Bank
Diablo 4 will include a clan system, with a common chest to facilitate exchanges between players. However, this system will not allow the normal rules on the exchange of items to be violated.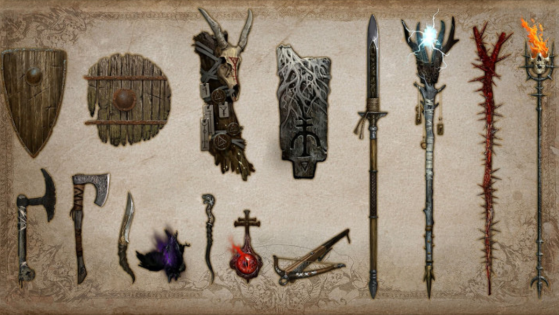 Between Diablo II and Diablo III veterans or Path of Exile fans, there is a heated debate about what the equipment and statistics should look like in Diablo IV. Here is everything that Blizzard have revealed about items so far.