Photo courtesy of G2 Esports.
A few weeks ago, after being defeated in the finals of the League of Legends World Championship, G2 Esports teased that Luka "Perkz" Perković and Rasmus "Caps" Borregaard Winther would change their respective positions.
At the beginning of 2018, Perkz was playing in the midlane and he was considered one of the best player at his role. During the off-season, G2 Esports contacted Caps and made him the offer to take Perkz's position, the latter having himself decided to move to the bot lane as ADC. While this decision seemed initially super weird, the dominant season of G2 eventually proved it to be a good move.
Yesterday, G2 Esports owner Carlos "ocelote" Rodríguez Santiago confirmed to ESPN that the role swap of his two star-players wasn't a joke. While it might appear to be pretty bold, Ocelote seems to have something in the back of his mind.
"Last year we completely changed the game in regards to what is played bot lane," Ocelote said. "This year I think we can change the game by what is played and who goes where."
After all, the sole idea of role and position was created by players, and there isn't any fundamental proof that League of Legends absolutely needs to be played in a dogmatical way. Juggernaut or Tank in the toplane, Fighter or Diver in the Jungle, Burst Mage or Assassins in the Midlane, Marksman and Support in the botlane — this logic is just the expression of a meta, and players like Kim "Doinb" Tae-sang certainly proved that things were meant to evolve.
"Everyone goes everywhere and it's chaos. Controlled chaos." Ocelote said. This philosophy is already the trademark of G2 Esports, let's just hope that they will manage to actually master this new playstyle.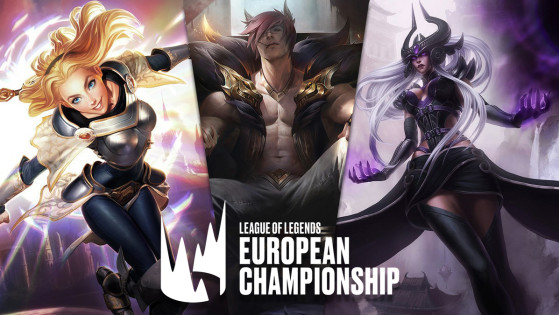 lolesports
Lux and Syndra are reportedly affected by bugs that might directly alter the game, so Riot has decided to disable them for the first week of LEC play. The same goes for Sett, but not because of a bug 1 simply to let players get used to using and playing against him.