Photo courtesy of Riot Games.
It's almost useless to introduce Heo "Huni" Seung-hoon as his reputation precedes him. A former player with Fnatic and then SK Telecom 1, the Korean toplaner joined the LCS in 2017 with Echo Fox.
With Clutch Gaming last year, he has moved up the Gauntlet's rankings, finally snatching the third NA Seed and booking his ticket for the Worlds. With this feat, he became the only player in the history of the League of Legends esports scene to have competed in the Worlds under three different regions.
Huni is kind of a superstar in South Korea, he even got his own mini-series where he plays some kind of LCK Sherlock Holmes.
However, not many people know that Huni could have become a professional Overwatch player in 2016.
During an interview with James "Dash" Patterson, Seung-hoon revealed that he was offered a spot on immortals' pro Overwatch team during the 2016 League of Legends offseason.
At the time, the Overwatch League was still in its early stages, and if Huni had accepted it would have meant a massive turnaround in his career. And maybe today he would be playing for Los Angeles Valiant.
Considering that he reportedly secured a $2.3M contract with Dignitas during the latest LCS offseason, while the Overwatch League is still struggling to establish itself in the esport ecosystem, Huni probably took the right call.
Although surprising, this anecdote has nothing extraordinary in the end, since switching from one game to another is a common thing in esports. For instance, Noh "Gamsu" Yeong-Jin played for Fnatic, Dignitas, and Samsung Galaxy before transitioning to Overwatch in 2016. He's now playing for Dallas Fuel, and he previously played for Boston Uprising and Shanghai Dragons.
Fortunately for League of Legends and Dignitas' fans, Huni still plays in LCS — and you will be able to watch him in two days.
Team Dignitas vs Team Liquid is airing at 3 PM PST on February 2.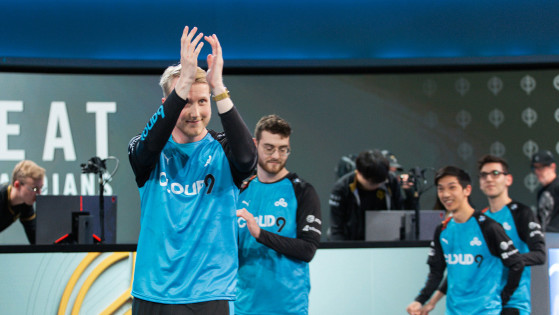 lolesports
Cloud9 proved they were the best LCS team, defeating FlyQuest in a clean sweep. It also meant they ended Playoffs with just two losses on their record.