Photo courtesy of Riot Games.
Since November 2018, Jo "CoreJJ" Yong-in is playing in the botlane of Team Liquid alongside Yiliang "Doublelift" Peng. According to the League of Legends global contract database, he recently extended his contract with the team until 2022 (Source). Liquid didn't announce the contract extension yet.
Member of Dignitas between 2014 and 2015, CoreJJ played in the LCK for the main part of his career.
In 2016, after a hesitant season with Samsung Galaxy, he prevailed in the Gauntlet and booked his ticket for Worlds. After an incredible run, the team ended in finals against SKT T1 and couldn't prevent Faker and his teammates from rising the Summoner's Cup. The story repeated itself the next year, but this time Samsung Galaxy obliterated SKT T1 and became Worlds champion.
As a reward, CoreJJ picked Rakan to receive the exclusive Worlds' skin...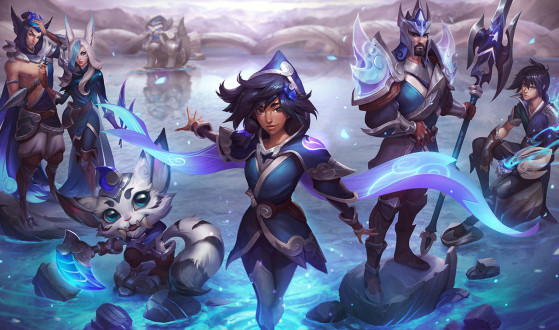 Following the acquirement of SSG's roster by KSV eSports — which then rebranded into Gen.G — CoreJJ struggled to shine within a team that seemed only capable of occupying the middle of the standings. He won the Gauntlet for the third year in a row but then failed to pass the Worlds Groups Stage.
CoreJJ was recruited by Team Liquid during the last year off-season and his journey into the LCS Season 2019 was tiled of victories. However, although he has extended his contract with the organization for the next two years, he won't be able to become an NA Resident — at least for now.
Indeed, although an imported player can apply to become a Resident thanks to the Interregional Movement Policy, the LCS Rules Set now stipulates that this player must:
have participated in the roster of an LCS team between May 2015 and August 2016;

and

started in at least 50% of regular season Matches within the Region for 8 of the last 12 splits.
Sadly, whether it is with Dignitas or Team Liquid, CoreJJ doesn't meet the conditions necessary for his eligibility. He only played two Splits with both teams and furthermore went back to South Korea in the meantime.
He could theoretically get a green card by playing in NA while TL vouches for him. However, in light of the recent visa issues that are affecting imported players such as Mads "Broxah" Brock-Pedersen, it's safe to assume that obtaining the permanent USA residency is much harder.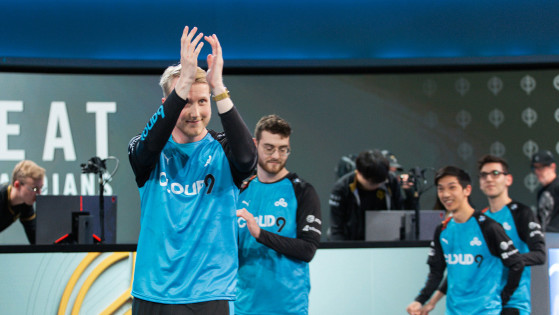 lolesports
Cloud9 proved they were the best LCS team, defeating FlyQuest in a clean sweep. It also meant they ended Playoffs with just two losses on their record.