On January 25, 2020, Riot Games suspended its opening European broadcast of the League of Legends LCS Spring Split 2020, its American league.
At the heart of the debate: a beer, Bud Light, which had just become an official partner of the North American league, yet had fallen foul of a unprecedented web of European legislation in a multitude of different countries.
With Bud Light's logo — that of the most popular beer in America — now a feature of the broadcast, several different European partners, such as O'Gaming TV in France, were forced to drop their coverage of the LCS for the first time in years.
"It's very complex," according to Dechelotte, who is Riot Games' Head of Business Development and Sponsorship for the LEC, its European branch. "Our American friends have studied the context. There, the rule is that if more than 75% of your audience is aged 21 or older, then this kind of partnership is legal. That's the legal control on the marketing and publishing of alcoholic brands that they have in the U.S."
A graduate of the ESSEC Business School, the former Head of Gaming and Esports at Coca-Cola has already collaborated with Ubisoft and PlayStation, and his years spent at the Havas advertising agency have opened doors to Adidas, Lacoste, Hyundai, Unilever, and other large, global brands.
Brands and sponsorships are nothing new to Alban Dechelotte, who knows the limits of the American and European advertising models like the back of his hand.
"In the United States, there a federal legislation that applies to the entirety of North-America, whereas for us, it's a little different. The legislation in France, Germany, Spain, and Poland changes from one country to another. Europe isn't a federal state, and beyond a legal perspective, each country has its own cultural differences, which doesn't make things easy."
To illustrate his example, Dechelotte presents the contrast of wine: consumed daily in France, but seen differently in Germany, where beer is part of their cultural heritage.
A Choice between Beer and Growth.
Riot Europe are aware of legal and medical restraints, which are even more pertinent on a livestreaming platform like Twitch, and have "decided to not move forward" with this partnership for now. Yet Dechelotte hasn't stopped there. In the LEC, the director of sponsors touches on his responsibility, which is to constantly be on top of the way that brand partnerships function.
"Nowadays, the first question is rather: 'how do we manage to surprise and our fans and enrich their experience.' When an iconic brand arrives on the scene and says, "I'll pay you a lot to slap a huge logo on the broadcast", that isn't very appealing to us."
With this in mind, the Rioter brings up the importance of "never risking deceiving the fans, as they are above all else players themselves," in an interview given at the start of the LEC Summer Split 2019.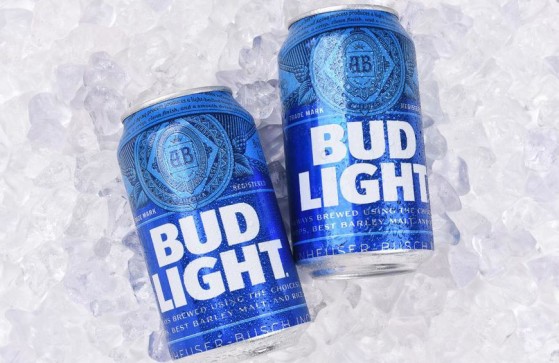 In another Interview given in the lead up to the LEC Spring Split 2020, Romain Bigeard, who joined Dechelotte's team after leaving OpTic Gaming in the LCS, echoes his mentor's sentiments, whom he refers to as 'Master Yoda'.
"What Alban has done well is to understand our product. He's truly created an entire business approach by departing from the usual: "I have Coca-Cola at the door and they want to invest a million. How do we make them happy?"
The former manager of the Unicorns of Love points out that, in Berlin, sponsorships have progressed in the opposite direction. Since its launch last year, the LEC has focussed on selling pre-prepared advertising slots, that is to say specific sponsorships that are tied to specific moments in the broadcast. This way, killing Baron Nashor, drakes, or even the first tower is an opportune moment for a brand to appear on the screen.
From the start of the year, a new sponsor will also meet these conditions. Kit-Kat, with its famous "Have A Break" slogan, will be added to game pauses during the broadcast. Riot view this division of sponsorships, which was put in place before looking for sponsors, as a key way of ensuring that fans stay closely connected to the league's teams.
"What is a connection?" asks Dechelotte. "It's rarely the size of the logo. Rather, it's: "Do I understand why this company is speaking to me?" It's more a matter of the brand's story, its sector, or its stance and values. And especially: "Am I expecting to see it here?"
The Frenchman goes on to round off this concept: "It can be summed up in a single word: legitimacy. Having studied it closely with marketing researchers, I can say that legitimacy isn't necessarily just a job or a story; it can be a variety of things. It's what makes sense, what makes you say 'I understand."
Dechelotte can count Shell's logo amongst his arsenal of sponsors, which appears during a "Baron Power Play" to promote their "Shell V-Power" fuel. This is in addition to an advertising campaign for a Dutch blood bank, Sanquin, which featured during the finals of the Spring Split 2019 in Rotterdam. Thanks to the #MyFirstBlood hashtag, more than eight thousand blood donations were recorded merely 24 hours after the end of the campaign.
"They often ask me: 'At what point will you have too many partners and not enough left to sell?'" expresses the business developer. "I respond that I'm not selling wallpaper; I'm dealing with a finite product. It's creativity that creates a connection with the fans. Imagination. I think that there's still room for some imagination in this industry."
From Logitech to Louis Vuitton
In winter's cold embrace, the LEC celebrates its first year under its new identity, and Rioters take stock after a year spent alongside entirely new commercial partners. For Bigeard, major brands are becoming increasingly open to taking their first step into the Esports market. In addition, their influence on the scene has grown through the years, with the European league now featuring an unprecedented level of sponsor diversity.
"When there was still work to be done, there was a first wave of endemic sponsors. These were the Logitechs, the Alienwares; companies that targeted the hardcore gamer: if you're sat in front of your PC, in the middle of gaming, what will I be able to sell to you? Well, anything that can be found within arm's reach. Afterwards, non-endemic brands arrived, such as food, for example."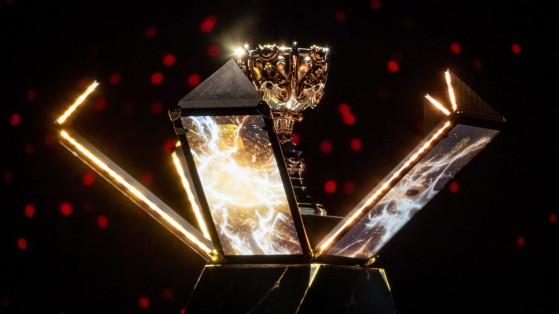 Thanks to his Coca-Cola years, Dechelotte knows how to work with Riot from the outside. Long before the creation of the LEC, he was a part of the surge of enthusiasm behind the second wave of esports sponsors.
"Six years ago, when we became a League of Legends partner, it took time, but we were eventually brought into the fold. Now, we make sure to bring people into the fold, given how much brands like Redbull, Coca-Cola, Pringles, and Kit-Kat want to bring their products to an audience that can't be reached through traditional media. But what I find really interesting at the moment is that we're in the middle of welcoming in a third wave of sponsors."
Since April 2019, the LEC has truly joined the big leagues. The European league joined up with the Turkish giant, Beko, and its vast international range of household appliances. For Worlds 2019, Riot signed an agreement on a similar scale, this time a historic collaboration with Louis Vuitton, a leader in the luxury retail market, with the goal of creating an original clothing collection that corresponds with their own vision.
With these new partnerships, the current discussion around the LEC has turned to "extremely significant marketing budgets, and a truly international marketing strategy," according to Bigeard.
"These brands don't necessarily have anything to do with the game," says Dechelotte. "They're not linked to the spectacle and they're no longer just here for our audience. They believe that our history, that esports 'mythology', will enrich their brands. They want to create a new connection that says things in a different manner, one that will help them to celebrate their DNA. That's why Beko came to us and offered 'Eat like a pro, play like a pro', which showed us that this sort of marketing isn't just limited to traditional sports, it also rings true in esports".
In LEC, drive the car of your choice
Emboldened by the LEC's long chain of sponsors, Riot's European partnership division aims to channel the fruits of their labour in a more vertical manner, bringing its benefits to the large collection of European Regional Leagues (ERLs) designed to develop talent for the LEC.
For Bigeard, it's all about the next step. The man behind these significant partnerships already knows that "there is very strong interest from sponsors in these minor leagues," with Riot Europe possibly being able to "sell the European Masters alongside the LEC, as the two competitions are directly linked."
The European Masters, a competitive division that exists to transition players between the various ERLs and the LEC, distinguishes itself from the big leagues by its tournament structure, which is in contrast to the LEC's closed, franchised format.
In the LEC, rules governing sponsorships allow franchised teams to negotiate their own contracts with sponsors. Though this concept may contradict or threaten his developmental strategy for the league, Dechelotte has left absolutely nothing to chance.
"We provide each franchise with an 80-page document that explains what they can and cannot do." He goes on to support his statement by touching once again on the duality of the American and European models.
"The American model means that, as soon as the league signs a partnership, teams are immediately restricted from making that type of partnership themselves. For example, if the league signs a deal with a beverage, like Coca-Cola, then all teams now represent Coca-Cola. This is the same model as all of the major American sports leagues, like the NFL, the NBA, the NHL, etc."
Dechelotte has channelled the diversity that Europe has to offer and put forward a more affordable model, one that doesn't require enormous sums of investments from advertising partners.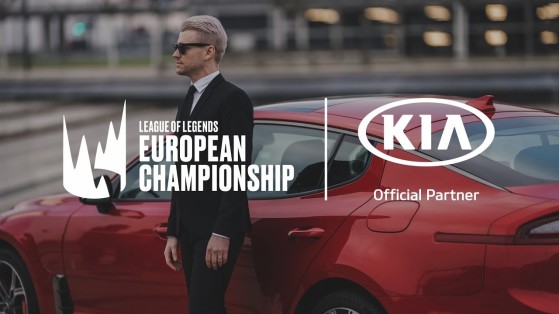 "In European football, if Nissan are partnered with the Champions League, that doesn't prevent Audi from being the sponsor of Bayern Munich. When you have this level of brand synergy, you need to have very clear rules in place. We have, in total, five automotive sponsors in the LEC. Any brand that signs a deal with the league wants to know how they'll be protected from team sponsors, and vice-versa. Romain's work is essential for formalising these agreements."
The former GM of OpTic Gaming knows them like the back of his hand. Kia sponsors the LEC and has an obligation to show off two teams and three players in its content, and receives rights to the league in return. On the other hand, Origen are free to talk to Audi without any issues, and SK Gaming are able to attach themselves to Mercedes-Benz, amongst others.
"The objective of this approach is to develop the revenue of both the league and its teams, as our goal is to grow, and not all teams are currently economically viable. Our objective is simply to ensure that they are," concludes Dechelotte, entirely convinced by his model.
"We are committed to creating an environment in which teams can earn money. If team can do so, players will be supported, fans will be content, and in the end we'll win Worlds."
In the second year of its unique franchise model, the LEC has found its feet.
Credit: Riot Games