Crown has returned home. Fresh from Counter Logic Gaming, the mid-laner was recruited by OZ Gaming, a team from Challengers Korea.
On March 4, the former 2017 World Champion (with Samsung Galaxy), was officially released by his team, Counter Logic Gaming. The organization had filled this departure by Eugene " Pobelter " Park, change little impact in view of the results which followed. The team is currently last in the LCS general standings with 11 defeats for only 3 victories.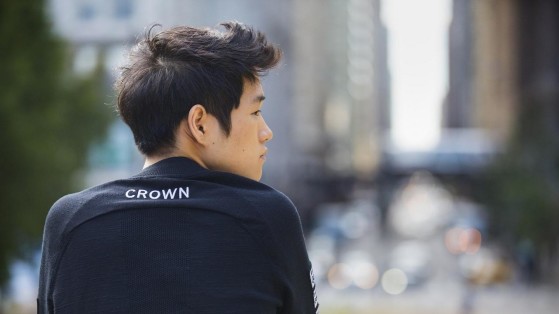 Crown then mentioned his desire to return to Korea on his personal twitter : "I am returning to Korea today after I left CLG. Thank you to everyone who encouraged me in LCS and at home. "
The player found a new stable with OZ Gaming, a team of Challengers Korea. Shadow Corporation, the company in charge of transferring Crown to OZ Gaming, said that "Crown itself has a desire to bring the Challengers Korea team to LCK. We thought that its objectives were aligned with those of OZ Gaming ... "
Jae-hwan Kwon, coach of OZ Gaming, also said: "We expect Crown's great experience and strong drive to win will have a positive impact on the team. [...] "
OZ Gaming is currently at the back of the pack for the Challengers Korea with only 1 win for 6 losses. A big challenge for the former World Champion.
lolesports
The South-Korean midlaner would be replaced by Eugene "Pobelter" Park.