As the League of Legends European Championship is about to enter the final lap of the Spring Split, this last week of competition didn't spring any real surprise. As a consequence, this last Power Rankings will mostly sum up the entire split instead of just a part of it.

G2 Esports
G2 Esports generally dominated this Spring Split, without much surprise. Of course, their big challenge remains to impose themselves in the playoffs — and above all to transpose this success internationally. We won't be able to see the real potential of this team composition before the final of the split or even at MSI 2020.
Always as creative and spectacular, the squad will have to face an "online" format for the playoffs and different behavior from their opponents.

Fnatic
It's hard to really judge the player import strategy of Fnatic this year — but on thing is certain, the team is still one of the favorites in Europe this season.
Their ability to play unique or unusual champions in the top or the botlane makes them a real threat during the pick and ban phase.
Fnatic remains the only team that seems capable of beating G2 Esports in Bo5. There is still a long way to go and the unknown that constitutes an online format makes any prevision even more difficult.

Origen
Origen does not disappoint but does not impress either ... The team only seems able to play one strategy: following a sort of guide, and playing in an extremely clean and controlled manner. The style is quite close to that of Korean teams a few years ago.
Their weakness lies in chaos, as shown by their defeat against MAD Lions this week — mainly due to the unusual choices of young rookies.
It remains to be seen how they will to adapt to a Bo5 format...

MAD Lions
The online format of the end of the season clearly benefited MAD Lions. Following their victory over Origen on Saturday, they grabbed a very important and well-deserved fourth place.
Although their journey into LEC was fairly irregular, this young squad has enormous potential and we are eager to see them play in Playoffs. Whatever happens now, their Spring Split is successful.

Misfits Gaming
Nonexistent the first week, dominating for almost 1 month and then a little worse at the end — consistency is not what characterizes Misfits Gaming this season.
They have however been able to qualify for Playoffs, which is a real surprise if we take into account the forecasts for the start of the season.
The bet is already successful for the team. It remains to be seen what the squad can achieve next.

Rogue
Rogue managed to snatch a ticket for Playoffs — but in the end, their season was a big disappointment. Expected at least in fourth place, they faced a disastrous losing streak during the last two decisive weeks.
Rogue has now one and only shot to rectify their mistakes.

Excel Esports
Joey "YoungBuck" Steltenpool, the 6th Star General, clearly failed his mission for this Spring Split.
Excel Esports only achieved mixed-results during the entire split, eventually falling apart in the final lap. Admittedly, the team had good results against its direct opponents but was unable to obtain a surprise victory against a top ranking team.
The good news is that the season doesn't end at Spring Split and the team has plenty of time to catch up with a little work.

Schalke 04
Konstantinos-Napoleon "FORG1VEN" Tzortziou and Erberk "Gilius" Demir were clearly not the investment of the century for Schalke 04, which disappointed many fans with poor results. On the other hand, Nihat "Innaxe" Aliev and Lukas "Lurox" Thoma were rather impressive and the level of the German club was clearly better following their arrival.
They also had a boost with the "online" end of the competition and finished on a very good note. The workforce of Schalke 04 will undoubtedly be much more competitive and interesting for the Summer Split!

SK Gaming
As we said in many Power Ranking, SK Gaming was not expected at the top and we were not really surprised by this poor performance. However, the very end of the regular season seems to have benefited them. The lack of public and pressure (they were already eliminated), may have had something to do with it. We're still wondering if this team will really have more to offer us during the next split.
One thing is certain, there is still a lot of work to make them real contenders for Playoffs.

Team Vitality
Vitality was clearly not on the level this season. The team, despite multiple player changes, simply didn't raise the level and compete with their opponents. They only got two wins: one against SK Gaming and one against Fnatic.
It will take more than training to achieve something with this team, Hadrien "Duke" Forestier has work to do.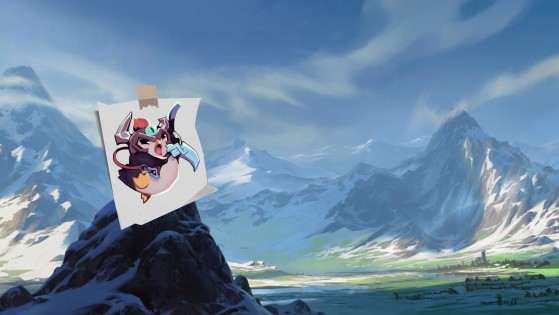 April Fools requires it: Riot Games have not forgotten their little joke. Not that small, since the studio still had the idea to mature it over an entire week by posting false leaks concerning a new champion on Reddit.